Colombia's Ecopetrol slashes offshore exploration budget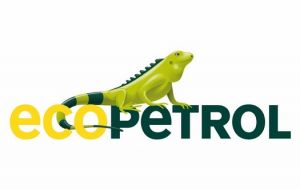 Colombia's state-run oil producer Ecopetrol will drill three offshore wells this year, two off its Caribbean Coast and a third in the Gulf of Mexico, after slashing its offshore exploration budget to 200 million dollars down from 632 million last year, the company said.
The two Caribbean wells, Calasu and Kronos, will be operated by Texas-based Anadarko Petroleum Corp which has an equal sized stake in the projects with Ecopetrol. The U.S. well, Sea Eagle, will be drilled by partner Murphy Oil Corp.
In 2014, Ecopetrol discovered hydrocarbons in three out of eight wells it drilled, five of which were in the Gulf of Mexico.
Ecopetrol has cut its investment budget this year to 7.86 billion down from 10.6 billion last year due to the plunge in oil prices. The exploration budget as a whole, including onshore drilling this year, has been set at 503 million down from 1.56 billion last year.
Ecopetrol announced on Friday that it had obtained an international 1.93 billion syndicated loan to fund some of this year's investment plan.