HSBC Swiss office searched by Geneva prosectuor; second probe in a week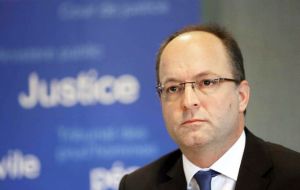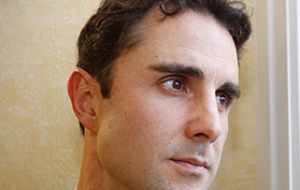 Geneva's public prosecutor searched HSBC's lakeside Swiss office on Wednesday after opening a criminal inquiry into allegations of aggravated money laundering, the second probe to hit the bank this week.
Europe's largest lender is in regulators' sights after details about how its Swiss private bank allegedly helped wealthy clients evade taxes were leaked to the media and published last week.
The Geneva prosecutor said he had launched an investigation following the allegations and could extend it to individuals.
"A search is currently under way in the premises of the bank, led by Attorney General Olivier Jornot and the prosecutor Yves Bertossa," Geneva's prosecutor said in a statement.
HSBC has apologized to customers and investors over the previous failings of its Swiss business and has said the operation has since been overhauled.
However, Britain's financial watchdog said on Monday it would investigate HSBC and focus on its current behavior.
HSBC's Swiss unit has been in the spotlight since 2008 when a former IT employee fled Geneva with files allegedly showing evidence of tax evasion by clients.
The French tax authorities later passed the information to tax authorities around the world. US officials opened a criminal investigation and French magistrates put the bank under formal investigation last November.
Tax authorities in Belgium, Austria and Argentina are also looking at the allegations.
HSBC's private bank has major operations in Switzerland, London and Hong Kong, and its Chief Executive Peter Boyles is based in the lakeside Geneva office. The office has a few hundred staff, who continued to work on Wednesday.
"We have cooperated continuously with the Swiss authorities since first becoming aware of the data theft in 2008 and we continue to cooperate," HSBC said in a statement.
Swiss financial regulator FINMA, which had already investigated HSBC and criticized its internal controls in 2011,said it was aware of the proceedings by the Geneva prosecutor and was in contact with HSBC about it.
HSBC's main concern may be that US authorities could look at re-opening a 2012 deferred prosecution agreement with the bank, which followed a 1.9 billion fine after it was found to have helped move hundreds of millions of dollars in illicit drug money through the US financial system.