US Justice will release confidential information on a Kirchner´s family business associate
Monday, February 23rd 2015 - 06:44 UTC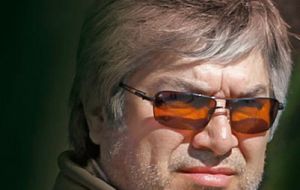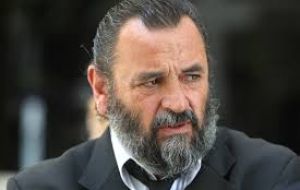 United States Justice authorized the release of confidential information on the investigation of 123 companies allegedly linked to Argentine public works tycoon Lázaro Baez, a close business associate of the Kirchner family and which holdout funds that are suing Argentina in New York court suspect were used to launder US$65 million of funds for the federal government.
The resolution came after a request by Argentine journalist Jorge Lanata, who had said the documents were in the public interest.
Magistrate Cam Ferenbach authorized to make public the testimony of Patricia Amunategui, employee of MF Corporate Services, who supposedly assisted on the formation of hundreds of business entities, including the Nevada shell corporations allegedly used by Baez for money laundering.
A "partial" version of the testimony will be released on March 5 and a hearing will be held on March 9.
"The public interests are too significant. They involve the health of the global bond market, the court's constitutional role in finalizing cases and controversies and credible allegations of fraud involving hundreds of Nevada corporations and a sovereign nation," Ferenbach concluded.
"Under these circumstances Ms Amunategui private interests do not outweigh the public's countervailing interests."
The magistrate judge granted the holdout fund Elliott Management in August discovery rights to the 123 companies allegedly linked to Baez. Elliott based its case on the criminal investigation launched last year by once-suspended prosecutor José María Campagnoli following a television report by Clarin Group star Jorge Lanata on his television show Periodismo para Todos.
Lanata broadcast videotaped statements by alleged associates of Baez describing a scheme to take sacks of cash out of Argentina and launder about US$65 million through a network of obscure companies in tax havens around the world.
Baez, who hasn't been charged with a crime, has long denied any wrongdoing and says the embezzlement allegations are part of a campaign to discredit the Kirchner administration.