Brazil consumers' power bills increase an average 23.4% as of next Monday
Sunday, March 1st 2015 - 22:03 UTC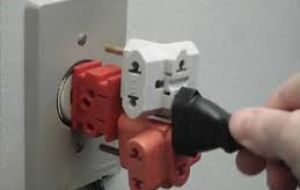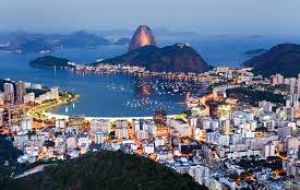 Brazil's utilities were granted an average special rate hike of 23.4% to cover the costs of a energy subsidy program that the government of President Dilma Rousseff has decided to stop funding directly, the country's electrical energy system regulator said on Friday, as reported by Folha de Sao Paulo.
The hikes take effect next Monday (2 March) for 58 electricity distributors, the regulator, ANEEL, said. The special rate hike, which will cover the estimated 22.1 billion real (7.77 billion dollars) cost of a subsidy program known as the CDE that the government has decided not to fund directly this year.
The subsidies cover a range of programs including system expansion, fuel purchases for remote communities and coal power. These costs will now fall directly on consumers.
The rate increase comes as the Brazilian government looks for ways to cut its budget in the face of a slowing economy and to reduce electricity consumption without resorting to outright rationing.
Brazil's power generation capacity threatens to outstrip demand in much of the country thanks to delays in building new power plants and transmission lines and a drought. A lack of water has undermined the country's hydroelectric system, responsible for most power generation.
The rate hikes related to the CDE will be on top of regular annual adjustments for utilities which are expected to rise sharply as the drought and power shortage force distributors to buy higher cost power from thermal generators or on the spot market.
The announcement follows on Thursday's decision to tighten the government's Treasury accounts by increasing tax burden and cutting additional spending.
A decree published on Thursday set limits on the amount ministries can spend on funding and investments in the first quarter, including on PAC (Growth Acceleration Program), which is usually spared from cuts.
The next step to be adopted, appealing to a provisional measure- is a review of the payroll tax reduction promoted during Rousseff's first term to benefit companies from 56 sectors of the economy.
The action comes amid growing skepticism in the market regarding the targets set for government savings in 2015 and it is fuelled by the negative effect of the economic crisis on tax revenue.
The first results revealed by Finance Minister Joaquim Levy in recent days were negative: the tax collection has fallen 5.4%, and the Treasury balance in January dropped from 4.8 billion dollars in 2014, to 3.6 billion in 2015 (inflation-adjusted values).
To stop revenue bleeding, Ministers and the government's technical staff are working on a proposal to raise the social security contribution rate charged from companies benefited by the previous tax relief policy.