First squid landings in Argentina 'acceptable', but mostly Small
Monday, March 2nd 2015 - 05:42 UTC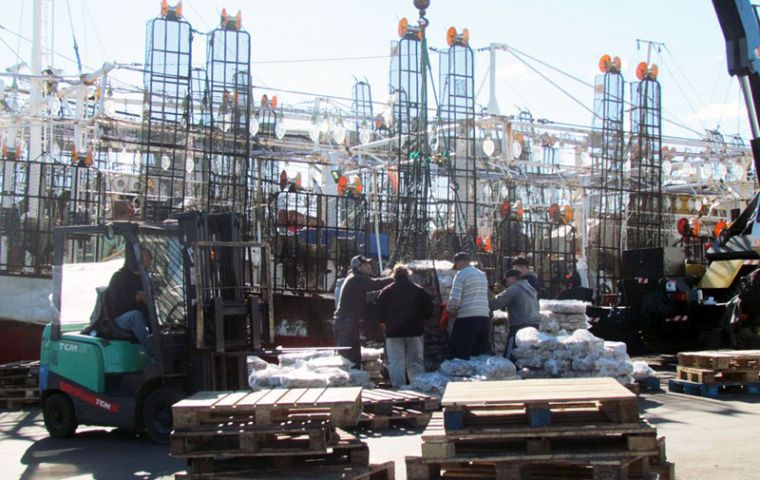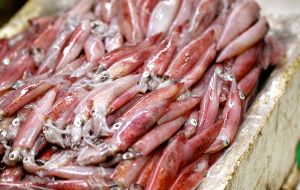 The first landings of squid have been reported from Argentine ports and they seem 'acceptable', although there are concerns about the 'complex' market situation. Jiggers have spent 20/25 days in high seas to complete holds but most of squid is classified as 'small' with a minimum percentage of 'medium' in the last days of February. The catches refer to South of Parallel 44.
Some of the jiggers which came to port include, "Don Luis I", "Scirocco", "Xin Shi Ji N° 18", "Villarino", "Xin Shi Ji N° 88", as well as "Xin Shi Ji N° 89", "Xin Shi Ji N° 99" and "Minta"
"The first landings seem acceptable, but we are still at the beginning of the season, so we have to wait and see if the tendency is confirmed", reported Pescare.com.ar
Apparently the lack of scientific surveying previous to the beginning of the season impedes to have a clear idea of what can be expected. In effect the Inidep vessel crew and ground staff are on industrial action and thus paralyzed all the programmed surveying.
Nevertheless "catches were mostly Small, and below 20% Medium, In a landing of 650 tons, 100 tons were M and the rest S. It can be considered a good start, a couple of years ago we had mostly S"", according to Pescare.com.ar
According to Argentina's Fisheries Under Secretariat last November squid prices had dropped 22.6% with an average per ton in the range of 1.379 dollars, while the full squid was in the range of 1.129 dollars the ton.
The report finally indicates that an oversupply of squid can be attributed "to the intense activity in the plus 201 mile, where 'over 200 vessels are operating with far lower costs than in Argentina".