The entire Great Lakes almost completely covered with ice
Tuesday, March 3rd 2015 - 23:08 UTC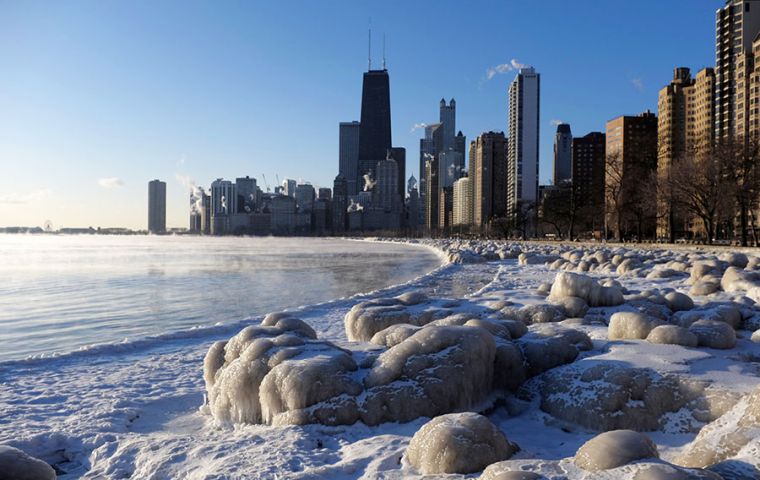 The entire Great Lakes, shared by Canada and the United States is at 88.8% ice coverage, with the highest totals coming from Lake Huron and Lake Erie at about 96% ice coverage according to Great Lakes Environmental Research Laboratory, part of the US National Oceanic and Atmospheric Administration, NOAA.
The Laboratory, which monitors the ice coverage of the five Great Lakes, updated some satellite images over the weekend showing how much ice is actually covering the Great Lakes.
Lake Superior is close behind those two with 95% coverage, followed by Lake Michigan with 73% and Lake Ontario with 70%.
According to NOAA data, the Great Lakes ice coverage is up over 3%. This time last year, there was 85.4% coverage. The record for ice coverage occurred in 1979 with 95% of the lakes frozen, according to the National Climatic Data Center. Last year's winter maxed out at 91%, the second highest coverage.
Nathan Jeruzal, a meteorologist with the US National Weather Service, said ice covered water is expected to reach its peak within the next couple of weeks. He added ice buildup on Lake Michigan can reduce the impact of lake effect snow because the ice acts like a land mass.