Rousseff faces a revolt in Congress from her ruling coalition main ally
Thursday, March 5th 2015 - 07:11 UTC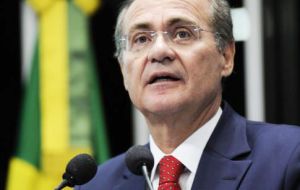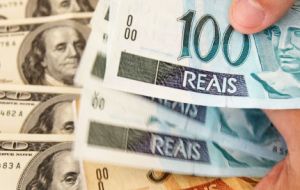 Brazilian President Dilma Rousseff, (and her political mentor Lula da Silva), raced on Wednesday to defuse a rebellion by legislators upset about her budget austerity plans and her handling of a corruption scandal at state-run oil company Petrobras, which now threatens political stability.
Rousseff met with legislative leaders from her coalition after they unexpectedly threw out a presidential decree that would have raised payroll taxes and helped close a gaping hole in Brazil's budget.
The economic impact of the congressional maneuver late on Tuesday was unclear, but it was a sign of how fallout from the scandal at Petrobras threatens Rousseff's agenda and could increase the threat of a recession this year.
Rousseff vowed to improve communication with allies before sending more belt-tightening measures to Congress, said lawmakers who met with her. If Congress blocks them, the government will have to make deeper spending cuts elsewhere to meet its fiscal savings target of 1.2% of GDP this year, her minister for congressional ties, Pepe Vargas, told reporters.
Brazil's Real tumbled more than 2% on Wednesday and briefly hit 3 per dollar for the first time since 2004 as some investors worried the fiscal problems could cause Brazil to lose its investment-grade credit rating. Stocks fell 1.6%. The US dollars for tourism was trading at 3.30 Real.
The cost to protect holders of Brazilian government bonds against default for five years through contracts known as credit default swaps rose to 244 basis points on Wednesday, wider than those of peer, junk-rated emerging market nations such as Turkey and Indonesia, according to BNP Paribas Securities.
Brazil's bonds have traded at around that level for a month, indicating that investors see an imminent downgrade.
Analysts from Standard & Poor's, which last year downgraded Brazil to the lowest investment-grade rating as public finances deteriorated, are meeting with government officials in Brasilia this week.
The Petrobras scandal threatens to have a ripple effect on Brazil's already weak economy, prompting Petrobras to halt or cancel several key investment projects. Companies in the energy and construction sectors are also finding it harder to obtain credit.
Rousseff's latest setback had its roots in two nearly simultaneous events late on Tuesday. First, Senate President Renan Calheiros, a member of Brazil's ruling coalition, threw out Rousseff's austerity decree for what he called procedural reasons.
Hours later, Brazil's top prosecutor asked the Supreme Court to open investigations into 54 people, most of whom are expected to be politicians accused of benefiting from kickbacks at Petrobras.
Under Brazilian law, only the top court can try cases against political leaders. The list of names was not released. However, numerous Brazilian media reported that Calheiros was among those under investigation. Folha de S.Paulo said, citing unnamed Calheiros allies, that his opposition to Rousseff's fiscal decree was a pressure tactic designed to show the government his displeasure at being on the list.
A spokesman for Calheiros said he had no information about his inclusion on the list and would not comment further.
Rousseff's office said it would send a bill to Congress to replace the decree and raise payroll taxes. Since it is unclear when the increasingly hostile legislature will vote on the bill, however, the tax increase may come later than it would have under the decree.
Former president Lula da Silva and the strongest figure in the ruling Workers Party has been holding meetings with Vice-president Michel Temer, and president of the ruling coalition senior partner, PMDB, to try and defuse the current situation.
PMDB, besides the Petrobras scandal, is furious with Dilma for not having consulted them on the austerity package to try and balance the budget, and for suspending regular meetings to 'keep a fluid relation'.