St Elena's airport will receive its first airplane test landing next July
Monday, March 9th 2015 - 23:32 UTC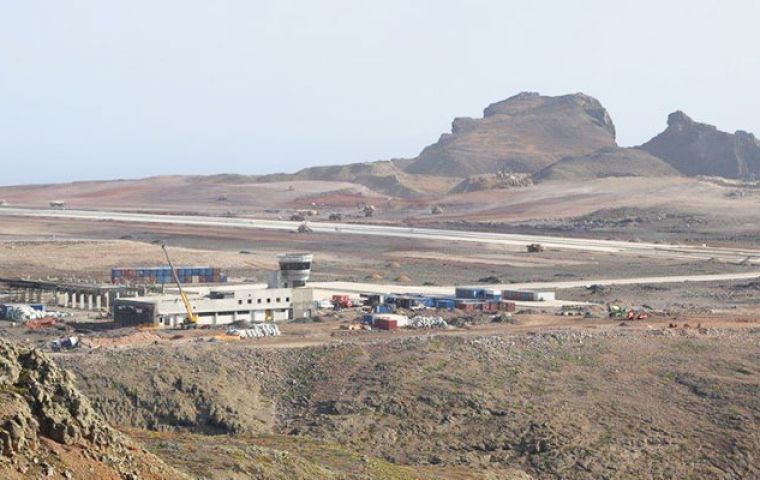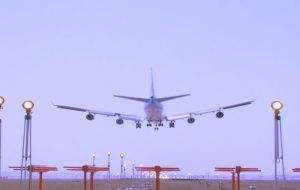 The very first airplane landing on St Helena's new airport is due to take place in July, seven months before the target date for its completion. St Elena is situated in the middle of the Atlantic, and besides being a volcanic island is world famous since Napoleon was kept under arrest by the British until his death.
Given its strategic position in mid Atlantic to connect with the South Atlantic Islands, a few years ago the British government decided to build an international airport, a calling point for air bridges to the south. Currently the only link of the island with any continent is a monthly trip by sea from South Africa.
This first historic international flight will carry no passengers. The aircraft is scheduled to land on the new runway with a crew of just four people, whose job will be to test all the navigational equipment and aids being installed at the airport.
Deon de Jager, St Elena Island Director for construction firm Basil Read, said the test flight would be carried out by a UK company, Flight Calibration Services Limited, in conjunction with Thales, the firm installing the equipment.
He said: "The type of aircraft is still being finalized. It will touch down."
The July flight will test equipment for: measuring an aircraft's distance from the runway; giving electronic compass bearings to pilots; weather testing; air traffic control communications; a crash alarm system; long-distance radio
Deon also confirmed the official completion date for the airport.
"The airport handover date for the construction phase at present is 26 February 2016 – which could change, depending on variations for additional works in the latter part of the construction phase.
"This does not mean that the first commercial flights will commence on that date."
Source: By Simon Pipe St. Helena Online
More info: http://www.sainthelenaaccess.com/news/photos/