BBC announced the suspension of Top Gear's Clarkson because of a fracas with a producer
Wednesday, March 11th 2015 - 06:02 UTC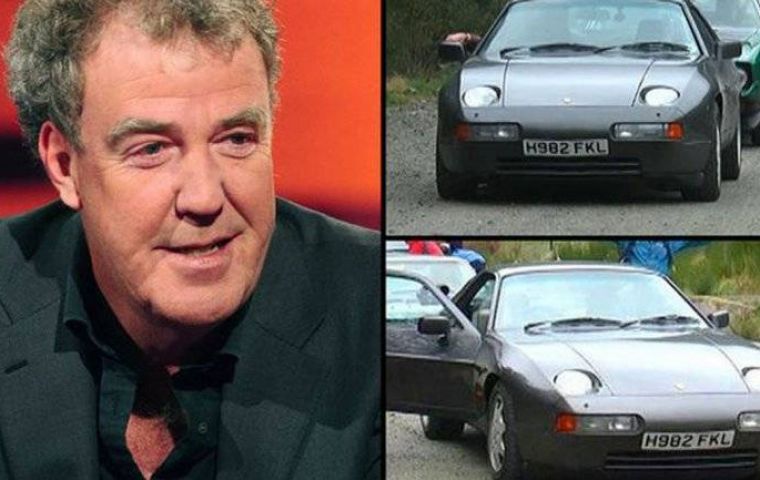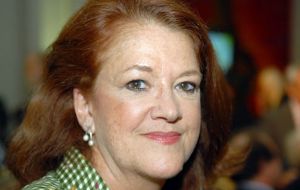 Britain's BBC announced on Tuesday it had suspended Jeremy Clarkson, the presenter of the globally popular 'Top Gear' show, after he was involved in a fracas with one of the broadcaster's producers. Clarkson last October was involved in incidents in Patagonia over alleged mocking of the Falklands' war according to Argentina.
"Following a fracas with a BBC producer, Jeremy Clarkson has been suspended pending an investigation," the broadcaster said in a statement. "No one else has been suspended."
The BBC said the car-focused show would not be broadcast on Sunday.
Top Gear has been recognized by Guinness World Records as the most-watched factual television show of all time, with episodes broadcast in more than 200 countries and territories.
Clarkson, 54, has been censured in the past by the BBC and has courted controversy on several occasions during his time on the magazine-style show.
Last October Clarkson and his crew had to flee Argentina after their cars were pelted with stones by people who considered that the licence plates used for filming were directly alluding to the Falklands' War.
This led to several letters sent by Argentine ambassador in UK Alicia Castro questioning Clarkson's behavior and 'BBC's code of ethics' but to no avail. The program on Argentina including the incidents were broadcasted in late December.