French team to investigate choppers' collision in Argentina; "immense sadness", said president Hollande
Wednesday, March 11th 2015 - 06:08 UTC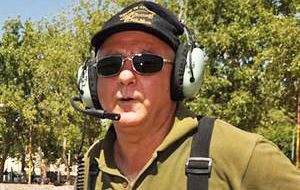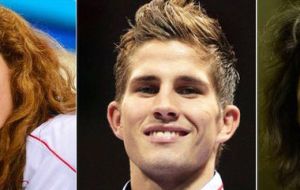 A manslaughter investigation into the helicopter crash in La Rioja province that killed eight French nationals and two Argentines was opened on Tuesday in Paris, Le Monde reported. Two experts from France's crash investigation agency (BEA) were travelling to Argentina.
Three French sports stars: Olympic swimmer Camille Muffat, yachtswoman Florence Arthaud and boxer Alexis Vastine, were among 10 people killed when two helicopters collided in Argentina on Monday during the filming of a reality TV show.
La Rioja province authorities announced that they were to start recovering the bodies from the scene of the crash on Tuesday.
Judge Virgina Illanes Bordón identified the two Argentine victims as Juan Carlos Castillo (Malvinas war veteran) and Roberto Abate. The identity of the French nationals was confirmed by the provincial authorities: Laurent Sbasnik, Lucie Mei-Dalby, Volodia Guinard, Brice Guilbert, Edouard Gilles, Camille Muffat, Alexis Vastine and Florence Arthaud.
"The causes of the accident will be revealed by the helicopters' black boxes" Iillanes Bordón said to reporters.
The two aircrafts collided in mid-air in Villa Castelli, some 200 kilometers from La Rioja's capital city.
From Paris politicians and the French sports world expressed their condolences after the fatal accident.
"The sudden death of our fellow French nationals is a cause of immense sadness," French President Francois Hollande's office said in a statement late Monday night.
Thierry Braillard, junior minister for sports, town and youth affairs told RTL radio: "The whole of French sport is in mourning because we have lost three huge champions."
TF1 issued a statement expressing solidarity for the victims' families. French media said filming had been suspended and the crew and other contestants were heading back to France.
The Olympic Movement also expressed its condolences after the loss of "three of their key members" in the accident, Olympic swimmer Camille Muffat, boxer Alexis Vastine and sailor Florence Arthaud.
"Our thoughts are with the families and friends of these great athletes who have left us," it said in a statement released on its website. "The Olympic flag will be flown at half-mast for three days at the IOC Headquarters to honor these great champions," it added.