US ambassador in Argentina received by cabinet chief Anibal Fernandez
Sunday, March 15th 2015 - 01:10 UTC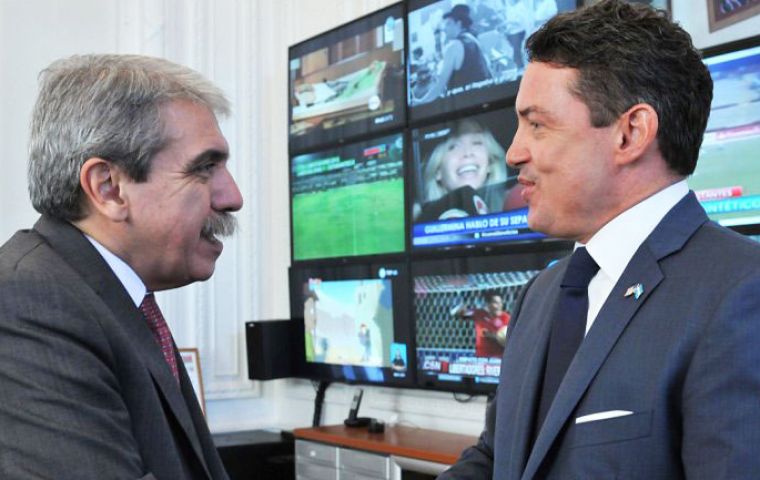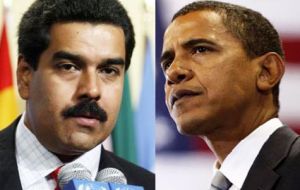 Argentina's Cabinet Chief Anibal Fernández received United States ambassador to Argentina Noah Mamet in his Casa Rosada office. Apparently the meeting was strictly protocol, and no details of the agenda were supplies to the media.
This week, the Argentine government expressed its "concern and astonishment" over the current Washington-Caracas war of words.
Secretary of International Relations of the Foreign Ministry Eduardo Zuaín and Kevin Sullivan, who serves as Chargé d'Affairs in the US embassy, also took part in the gathering.
On Wednesday, the office headed by Foreign Minister Hector Timerman released a statement expressing Argentina's "concern" and "astonishment" over the decision by the Barack Obama administration to declare Venezuela a "threat" to its security, a move the Kirchnerite government also considered "unfair" and "absurd."
"The seriousness of the complaint not only causes consternation due to the unusual toughness of its terms, almost threatening, but because it also provokes astonishment and surprise," the statement read calling the US government to avoid an "improper use of language for a country of its importance and responsibility as a global power, or sanctions that have already proved in other cases that lead only to failure and enmity between people and governments."
Timerman is scheduled to participate on Saturday in Quito at the extraordinary meeting of Unasur members' foreign ministers to consider the current rift between Venezuela and the government of president Obama.
Meanwhile, social and political organizations announced that they will be rallying at the Venezuelan embassy in Buenos Aires City in a show of support to the government of Nicolás Maduro.