OAS observation mission to Bolivia's regional elections on 29 March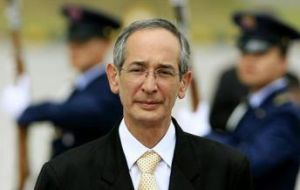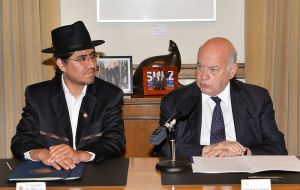 Bolivia and the Organization of American States, OAS, signed an agreement for the deployment of an observation mission to regional elections on 29 March in the landlocked country.
It will be the sixteenth Electoral Observation Mission (EOM) that the Organization has sent to Bolivia, since the first that took place in 1966. On this occasion the former President of Guatemala Alvaro Colom was named chief of the EOM. He also led the mission which observed Bolivian general elections of 2014.
The agreement was signed at OAS headquarters by outgoing Secretary General Jose Miguel Insulza and the Permanent Representative of Bolivia, Ambassador Diego Pary. The document emphasizes conditions for the EOM to attend the elections for departmental, regional and municipal political authorities.
Insulza stressed that "in Bolivia the issue of regionalization is very central; local government is becoming increasingly important, and this is therefore an important election to observe."
The OAS leader added that, due to its nature, the election will require significant work of those responsible for its organization, and that therefore OAS comes with the intention, more than ever, "to collaborate with electoral and governmental authorities and to contribute to the integrity, transparency, and reliability of the electoral process and then to make the recommendations they deem relevant to the mission, always with the most constructive spirit."
For his part, Ambassador Pary recalled that "Bolivia is one of the countries of the Hemisphere which has made significant progress in its democracy. As the electoral mission that was present in the general election of 2014 pointed out, the level of participation of the population is high, around 90% in the different elections."
The Bolivian diplomat added that the process of local elections has special significance for his country, "considering that about 4,975 authorities are elected, including governors, provincial assembly members, mayors and councilors. Moreover, a significant number of indigenous and rural authorities and representatives of indigenous peoples are chosen, through their own procedures."