Petrobras corruption scandal reaches New York court: banks will have to explain sale of bonds to US investors
Monday, March 23rd 2015 - 17:13 UTC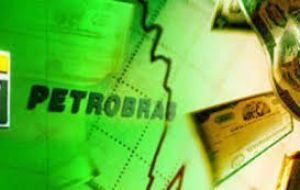 Fifteen banks will join Petrobras next week, April 3, in a New York court to explain how they did nothing wrong when selling 98 billion dollars worth of the Brazilian state oil company's bonds to American investors. Of the 15, lawyers representing the investment banking divisions of Itau and Bradesco will appear before New York judge Jed Rakoff in hopes to escape the scandal.
Petrobras is currently in the middle of its worst, and most embarrassing moment in its history. A massive corruption scandal involving its construction partners and ruling party politicians is threatening to take down members of congress. Last weekend, hundreds of thousands of Brazilians took to the streets in protest against Petrobras scandal and the Workers' Party. Some called for the impeachment of president Dilma Rousseff.
At Petrobras, top executives including ex-CEO Maria Graças Foster, have resigned in humiliation. Three others have been arrested. Banco do Brasil CEO Aldemir Bendine has taken over the oil firm, announcing a divestiture plan that will strip Petrobras of 3 billion in assets worldwide.
Itau and Bradesco were book runners on a number of Petrobras bond issues.
Plaintiffs representing bond holders allege that the banks sold them a bill of goods. They argue that Petrobras and its bond underwriters over-inflated the underlying value of the company's assets, making it harder for investors to measure lending risk.
The banks lawyers at Skadden, Arps, Slate, Meagher & Flom in Times Square will argue that there was no way for the banks to know that Petrobras was over-inflating its assets in its various kickback schemes.
The plaintiffs are seeking "hundreds of millions" in damages from all parties involved, though the bulk of that would come from Petrobras.