Brazilian economy on path to biggest contraction since 1990, says central bank survey
Tuesday, March 24th 2015 - 05:08 UTC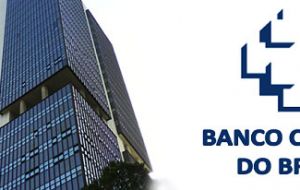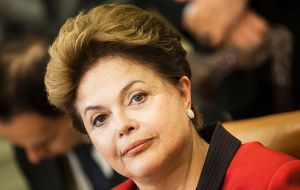 Financial experts expect Brazil's economy to shrink 0.83% in 2015, its biggest contraction since 1990, and inflation to climb to 8.12%, its highest level since 2003, according to the results of a Central Bank survey released on Monday.
The 100 private economists, who were polled for the monetary authority's weekly Focus bulletin, had forecast an economic contraction for 2015 of 0.78% in last week's survey. If their forecast proves accurate, Brazil's economy, which expanded 2.49% in 2013 and 0.2% last year, will post its worst result since GDP contracted 4.35% in 1990.
It marked the 12th consecutive week that private financial experts have lowered their forecast for Brazil's economy. At the start of the year, those economists predicted growth of 0.5% in 2015. In the survey released Monday, the analysts forecast growth of 1.2% in 2016.
They also were more pessimistic about consumer prices, raising their 2015 inflation forecast from 7.93% last week to 8.12%, which would be the highest level since the annual inflation rate stood at 9.3% at the end of 2003.
Brazil, which aims to keep annual inflation within a target range of between 4.5% and 6.5%, ended 2014 with an inflation rate of 6.41%.
The country's federal, state and local governments ended 2014 with a cumulative primary budget deficit (before interest payments) equivalent to 12.51 billion dollars, putting public finances in the red for the first time since the current reporting methodology was adopted in 2001.
To combat the country's deficit and inflation problems, the government unveiled a series of austerity measures, including spending cuts, the paring back of tax breaks, tighter credit, and a reduction in labor benefits, that have sparked criticism, even from labor unions and other allies of President Dilma Rousseff on the left.
The president has attributed Brazil's problems to the global financial crisis that erupted in 2008 and said the counter-cyclical measures the government had adopted until now, mainly state-subsidized credit and tax breaks, had prevented a sharp rise in unemployment and a sharp slowdown in growth seen over the past six-and-a-half years in other countries.
Brazil's monetary authority is also raising rates as the government boosts the cost of fuels and electricity. Central bank directors have raised the benchmark interest rate four straight times to a six-year high of 12.75%. Economists in the survey predict the Selic rate will end the year at 13%.
Meanwhile Brazil's Real has lost 18% this year. A weaker Real boosts the cost of imports and should help exports.