Germany and Spain mourn the loss 150 people in air crash in the French Alps
Wednesday, March 25th 2015 - 08:02 UTC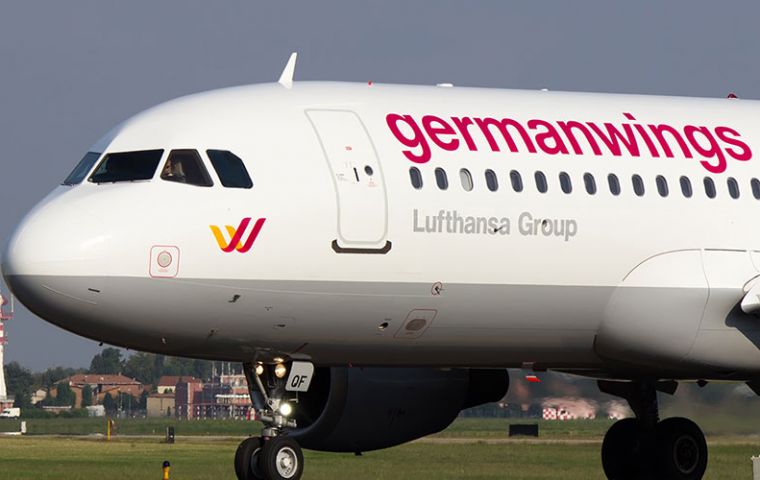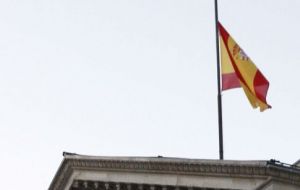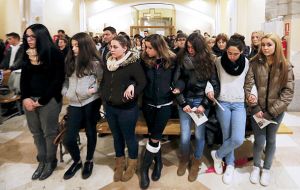 Hundreds turned out in the western German town of Haltern am See to mourn 16 students and two teachers lost in Tuesday's Germanwings crash in the French Alps. The Airbus A320 crashed en route to Dusseldorf from Barcelona, likely killing all 150 on board, in what would be the worst air accident on French soil in three decades. Spain declared three days of national mourning.
Residents of the town of 38,000 about 80 kilometers north of Dusseldorf filed into the 19th century red-brick Saint Sixtus church, lighting candles and writing messages in condolence books as organ music played. Not far away, dozens of red and white candles covered the steps of the main entrance of the Joseph Koenig Gymnasium where the 10th graders, who had been in Spain on a week-long language exchange, attended school.
"This is the darkest day in the history of our city," Haltern am See Mayor Bodo Klimpel said during a press conference, his eyes tearing up and his voice breaking. "The city is deeply affected, we can sense a state of shock everywhere. It's the worst imaginable."
The country was grieving the likely deaths of 67 Germans, which also included two prominent opera singers.
Germanwings Flight 9525, operated by the low-cost subsidiary of Deutsche Lufthansa AG, plunged into the mountainside following a rapid descent from cruising altitude, France's civil aviation authority said. Salvage crews began scouring debris from the crash site in rugged terrain and recovered one of the flight data recorders.
The opera singers had been performing at Barcelona's Gran Teatre del Liceu in composer Richard Wagner's Siegfried, according to the opera house, which plans to remember the performers with two minutes of silence on Wednesday night. Oleg Bryjak was a 54-year-old bass baritone singer who had been at the Deutsche Oper am Rhein since 1996, the Dusseldorf-based opera said in a statement on its website. Contralto Maria Radner was on the flight with her husband and baby after spending a month in Barcelona.
The Haltern am See school group visited the IES Giola de Llinars del Valles school in the Catalan town of Llinars del Valles, an official from the Spanish town said by phone. More than 20 counselors were on site in Haltern to support friends and relatives.
Spain declared three days of mourning for crash victims. The government is working with Germanwings to determine the Spanish death toll from the downed plane, said Deputy Prime Minister Soraya Saenz de Santamaria. As many as 45 people on board had Spanish last names, she said, without confirming they were citizens of the country.
Lufthansa and Germanwings changed their logos on Twitter and Facebook to commemorate the victims. The German national soccer team will wear black armbands at Wednesday's game against Australia, the country's DFB soccer federation said on Twitter.