UK biggest union and Labor affiliate pledges full support for Gibraltar with Ed Miliband
Friday, March 27th 2015 - 07:38 UTC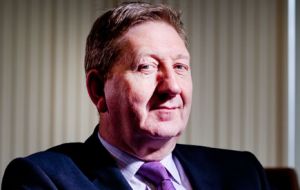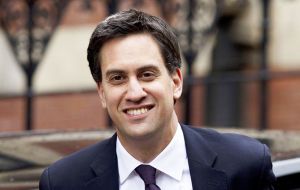 United Kingdom Unite boss Len McCluskey gave 'the fullest of assurances' that he would influence a future Labor government in Britain to respect the wishes of the people of Gibraltar in any dealings with Spain.
McCluskey, the union's general secretary, acknowledged the failed attempt by Tony Blair's Labor government to share the sovereignty of Gibraltar with Spain in 2002, but said the union had sufficient clout for people here to 'sleep easy' that there would be no repeat.
He also said Unite would continue to fight Spain's 'unfair stance' toward Gibraltar, adding that the Spanish government had turned cross-border workers into 'political pawns'.
McCluskey's message is significant because it comes just a few weeks before a general election in the UK. Unite, the UK's biggest union and Labor's largest affiliate, has committed £2.5m to Labor's election campaign and may offer more, according to UK media reports.
Questioned specifically on Labor's past handling of Gibraltar during the Blair government, McCluskey said he would champion the views of local Unite members should Ed Miliband be elected into government in May.
"Our committee here are the ones that speak for our members and I will fight with every sinew in my body to make certain that their wishes and their views and their aspirations are listened to," he told the Gibraltar Chronicle.
"Can I guarantee that a Labor government would listen to me? Unfortunately I can't. I wish I could."
"There will be issues that they won't necessarily see eye to eye with me on", but "I think it's fair to say that we have sufficient influence and support within the parliamentary Labor party to make certain that Gibraltarians can sleep easy at night in terms of what their wishes are."