British experts in sports security visited Uruguay to exchange experiences
Saturday, March 28th 2015 - 11:29 UTC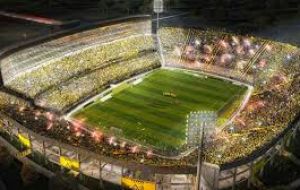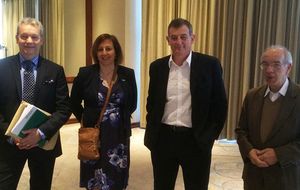 British experts in sports security visited Uruguay and shared experiences in sports security management with their counterparts. The UK delegation was made up of Sue Storey, Director of Sports and International Development, and Geoff Galilee, Sports Football Clubs Inspector of the Sports Ground Safety Authorization, SGSA.
SGSA is the only body in the world dedicated to protecting the safety of spectators in sports grounds. Its origins can be traced back to the 1980s, when an authority was created in response to the violence that prevailed in British stadia at that time.
During the last 25 years, the SGSA has developed safety guidance that is widely used around the world to help ensure the safety and comfort of spectators at sports grounds.
Ms. Storey and Mr. Galilee had the opportunity to attend a football match and to visit the Centenario Stadium, as well as other sports grounds. They also had meetings with government representatives and management staff from the Uruguayan Football Association and the main football clubs.
In a presentation attended by local authorities, sports clubs managers and journalists, Ms. Storey said that while the SGSA is willing to share the successful experience of the UK, there is no universal solution that can be applied to a country without taking into account its particular context.
"We can't ensure that the British model will work here. Uruguay must look for its own solution in sports security," Ms. Storey said. In order to guide local authorities in the design of adapted security policies, the SGSA offers its advice and cooperation.
The visit of the experts was organized by consultancy company ITC S.A. with the support of the British Embassy, Montevideo.