OAS General Assembly to be held in Washington following Haiti's declination
Tuesday, March 31st 2015 - 11:47 UTC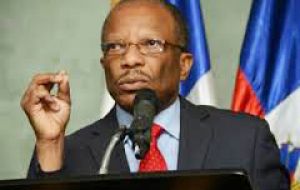 The Permanent Council of the Organization of American States (OAS) decided on Monday to hold the 45th meeting of its General Assembly on June 15/16 at its headquarters in Washington, DC, after Haiti declined to host the event.
Haiti declined to organize the Assembly for internal reasons, as the Haitian Minister of Foreign Affairs, Duly Brutus, expressed in a letter to the OAS Secretary General, José Miguel Insulza.
The regular General Assembly will be the first event in which the new OAS Secretary General, Luis Almagro, will participate in an official meeting with the Foreign Ministers of the member countries.
Elected Secretary General-elect Almagro will take office on May 26, a day after the end of the second term of the current Secretary General Insulza.
On another issue, the Chair of the Council and Permanent Representative of Suriname, Niermala Badrising, speaking on behalf of the body that she presides, expressed solidarity with Chile over the floods that have affected the north of the country.
Ambassador Badrising also expressed, on behalf of the Council, condolences to the families and victims of the plane that crashed last week in the French Alps.