UK ratifies support for Falklands' oil and gas industry development
Monday, April 6th 2015 - 06:02 UTC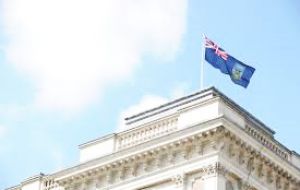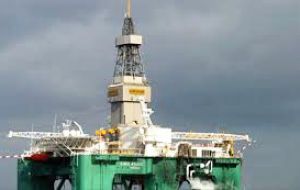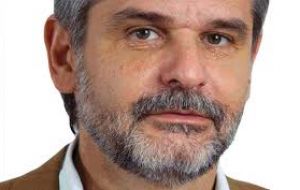 The British government has dismissed a reported threat from Argentina to prosecute oil firms drilling near the 
Falkland Islands. Argentine authorities said that the explorations "carry a huge environmental risk" and claimed that the London-registered companies, which announced last week they had found oil and gas in a remote field off the Islands, should be tried in Argentina
Argentina claims rights to the continental shelf of the Falklands but Britain, rejects such sovereignty demands.
Daniel Filmus, Buenos Aires' Desk chief for Malvinas Affairs said: "The new exploration efforts to try to find hydrocarbons in the area carry a huge environmental risk. We want the owners of the companies to be tried according to Argentine laws and international statutes."
The comments came after three British firms – Premier Oil, Rockhopper Exploration and Falkland Oil & Gas – announced on Thursday that they had found oil and gas in a remote field north of the Islands. The firms currently hold stakes in the Zebedee well of 35%, 40% and 25% respectively.
The three firms are also looking to explore the Elaine/Isobel well in the North Falkland Basin, where they believe there may be further reserves of oil and gas. Results of initial tests due to be carried out will be released at the end of this month.
Argentina is looking to renew a 2013 reform of a hydrocarbons law that states penalty fines and lengthy prison sentences can be levied on company executives who lead the search for natural resources without permission from the government.
But the British government insisted that the companies were acting within their rights.
A Foreign Office spokesman said: "We have always been very clear that this is an unlawful assertion of jurisdiction over the Falklands Islands' continental shelf, which we reject, and we will raise it will the appropriate authorities.
"We are satisfied that the Islands have the right to develop their hydrocarbons sector as a legitimate commercial venture with international oil and gas companies, and will continue to support them as they move forward. Argentine domestic law does not apply to the Falkland Islands."
The latest diplomatic clash comes against a background of renewed fears of a fresh Argentine invasion of the Islands, 33 years after the Falklands War, in which more than 900 servicemen and three Islanders were killed.
Defense Secretary Michael Fallon announced recently that Britain was to re-deploy two RAF Chinook transport helicopters which had been transferred for operations in Afghanistan. He also said that London will spend £280 million over the next ten years on renewing and updating communications and missiles systems in the Falklands, an announcement that was met with anger from Argentina's president, Cristina Fernandez.
She said that Britain should focus on fighting poverty instead of increasing the amount spent on defense.
"What a paradox," Fernandez said, "when there are more than one million Britons eating at the food banks they have had to open in one of the most powerful countries in the world.
She added: "Don't worry. Don't spend another pound sterling on defending the Malvinas. Spend your money feeding the English, on providing jobs for your young people and a better quality of life for the British, because we are not a threat to anyone."
Last week, documents released by the American 
whistleblower Edward Snowden claimed that Britain spied for several years on the Argentine government.
Snowden, who now lives in Russia, said British agents were actively spying on Argentina between 2006 and 2011 amid fears that the Argentines could launch another attack on the Falklands like in 1982.