Argentina's few friends in the world; China and Russia, Cristina Fernandez foreign policy priorities
Wednesday, April 8th 2015 - 14:44 UTC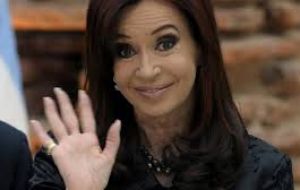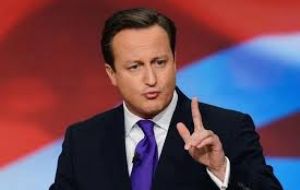 Argentina's foreign policy, under president Cristina Fernández, has new priorities, China and Russia, according to columnist Joaquin Morales Solá, one of the outstanding political analysts of Argentina. This means a radical change from democratic Argentina (since 1983) when the interests of the country were targeted in Latin America, particularly Brazil, Europe and the US, although the importance of the short list varied according to the different elected presidents.
However this started to change when back in 2005, then President Nestor Kirchner after he was received in the White House with full honors turned his back aggressively on George Bush during the Mar del Plata Americas summit. Probably it was Venezuela's Hugo Chavez who contributed to the change, speculates Morales Solá.
But the fact is that in the last twelve years the international agenda of Argentina has been isolationist: no Italian president or head of government has visited the country despite its huge Italian community. Spain King Juan Carlos was in Argentina for the last time in 2003 and the Prince now King, Philip attended Cristina Fernandez' inauguration in 2011, but was 'un-princely' treated when he asked for "legal security" from Argentina.
Hillary Clinton then US Secretary of State, visited Argentina five years ago, and left saying she was not inclined to return, and president Obama never invited Cristina Fernandez, something the lady has resented. "In other words Argentina was erased from world leaders' agenda with the exception of China and Russia".
And this is not only rhetoric since China will build two nuclear plants for Argentina and Russia a third. However even when China has become a world power, signing agreements with Beijing in similar terms as those with Africa, pre-colonial, is another matter. But Cristina Fernandez is desperately short of hard currency and China is helping with Central bank cosmetics. Russia as a 'strategic partner' is harder to understand since Moscow besides weapons has little less to offer.
Anyhow points out Morales Solá the new strategic partners have only one thing in common: they are not classic democracies; they don't tolerate opposition; deny freedom of expression and threaten political minorities and social dissidents. One of them in the name of the Communist Party and the other in name of Soviet nostalgia. "This can only be explained because of Kirchnerite melancholy for the seventies when China and Russia were the strongholds of the international left".
Likewise 'Argentine exceptionality" is extensive to Latin American neighbors: in private Brazil, Chile and Uruguay admit "you can't count with Argentina; they are unpredictable". Besides, it is the only country to blindly defend the Venezuelan regime of Maduro. Even Bolivia's Evo Morales and Ecuador's Rafael Correa quite often remind others "we are not the same as the 'nutties' in Caracas.
Morales Solá then points out the difference with Brazil, which dissents with the US but from in the western world, and certainly not as Cristina Fernández from outside the West. This only helps the interests of China, Russia, and also Iran anxious to get involved in Latin America. Basically for Cristina Fernandez, they are 'easy' relations since none of those countries will make demands relative to democratic values or international trade rules of the game.
But obviously Cristina Fernandez and her 'cristinista' approach have made use and abuse of the West's mistakes. How can the US even consider a security danger a country, Venezuela which does not even have funds to purchase toilet paper? How can they threaten the indisputable military power of the world?
Furthermore because of the provocative policy of Cristina Fernandez, the UK government of PM Cameron is again using the Falklands/Malvinas issue as an electoral tool for 7 May, arguing that Argentina with help from Russia could again invade the Islands.
Morales Solá says Argentina does not have the military power to transport troops to the Falklands and Russia won't get involved in a conflict with NATO for an archipelago in the South Atlantic. The only military power in Argentina is limited to the domestic spying under the controversial intelligence expert General Milani, head of the Army following Cristina Fernandez orders.
"Only domestic policy needs and her personal destiny can help explain Cristina Fernandez foreign policy. With Chavez dead and Fidel Castro at the end of his life can the Argentine president imagine she will become the next reference for Latin America's left. The size of her ambitions have always been proportional to her failures", concludes Morales Solá.