Chilean volcano ashes reach Uruguay and will cover the whole territory
Saturday, April 25th 2015 - 04:52 UTC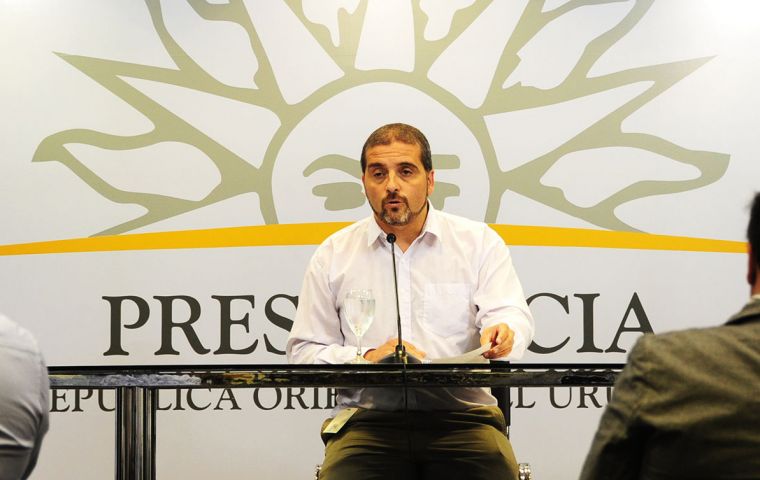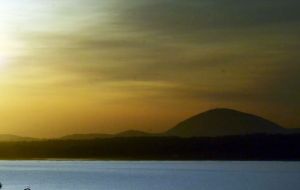 Uruguay's emergency system, Sinae confirmed on Friday that the ashes from Chile's Calbuco volcano eruption have reached the country and on Saturday will cover the whole of the territory, with some dust precipitations linked to the phenomenon expected.
"The ashes are here, they came in from the south east and are above us and tomorrow will cover the whole national territory, and it is highly probable that we will experience dome ash-dust precipitations", said Fernando Traversa, head of Sinae.
Traversa said that Uruguay is monitoring the situation with a multi-ministerial team and for now the worst impact is for the airlines, "which are the ones that decide whether to fly or not". On Friday two flights were cancelled: one from American Airlines from Miami and a second from Air France that originated in Paris and was supposed to also call at Ezeiza in Buenos Aires.
However Traversa said that the Health Service ministry will be making recommendations particularly for people with respiratory and allergic situations, but "hopefully this time it will be of lesser magnitude that back in 2011", when another Chilean volcano erupted and disrupted flights for days in much of Argentina, Uruguay, Chile and south Brazil.
Uruguay's met office in a release "confirmed the presence of a residual mist along the River Plate coast linked to the volcanic ash dispersion at an altitude of six thousand meters, which offers a misty sky sight".
However at 22:00 hours, Uruguayan time, "no volcanic particles conventional precipitation had been reported or registered in all of the country's met stations spread throughout the country".
Finally there is no flying ban in Uruguay's air space, it's up to airlines and private aircraft to decide if they decide to fly, taking into the account the existence of the ash cloud at 6.000 meters altitude.
Social networks during the evening started to release pictures from different places in Uruguay showing a misty-sky.