Uruguay's local elections: no major number surprises but interesting changes in the political map
Monday, May 11th 2015 - 08:47 UTC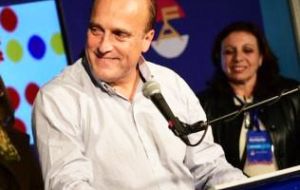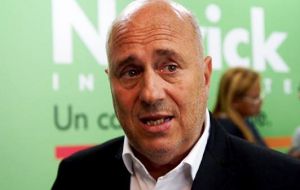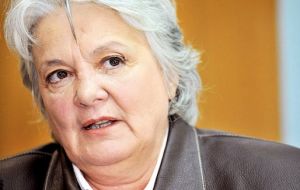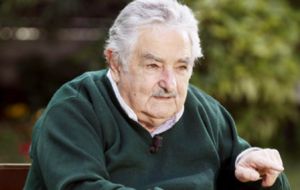 Uruguay Sunday's department and municipal elections resulted mostly as forecasted with no major surprises, and as advanced by MP 9 May, in the capital Montevideo, with half the country's electorate, the two promising candidates have effectively been the elected mayor, Daniel Martinez and Edgardo Novick, a successful businessman and non political figure, who now becomes head of the opposition.
The results are based on projections from primary results on midnight Sunday, early Monday vote-count and will need confirmation from the Electoral Court. However in most cases differences were sufficient to advance the results.
Martinez and the ruling Broad Front took the city of Montevideo by almost the same percentage as when the national elections of last October just below 55% while the newly former Concertacion, almost 40%. Under the Uruguayan system for the regional governments the first vote count goes for the party, and then inside the winning party, the candidate with most votes.
This means that in Montevideo, Martinez collected 32% of total votes cast, and his main competitor Senator and former First Lady Lucia Topolansky, 17%. In the Concertacion, Novick was the winner with 21% of the overall vote, almost doubling his two runner-ups together.
In the rest of the 19 departments, the ruling, at national level, Broad Front coalition besides Montevideo, managed to retain Canelones, the second electoral district of Uruguay, plus Rocha and won in Rio Negro for the first time.
However it lost Maldonado, which was considered the jewel of the crown, which was taken by the main opposition National party. Maldonado includes Punta del Este and some of Uruguay's main beaches which attract the rich and famous from Argentina and Brazil. Well managed it should be one of the most prosperous departments, but this seems to have been not the case, plus the flawed drinking water system.
The National party also confirmed control over Soriano, Colonia, Flores, San Jose, Florida, Durazno, Cerro Largo, Treinta y Tres, Lavalleja, Tacuarembó and as said above recovered Maldonado after ten years, and Artigas after five years.
Still in dispute because they are too close to call are Salto and Paysandu, both strongly disputed by the Broad Front from junior opposition Colorado party and the National party respectively.
The Colorado party was however able to retain one of the two departments it controlled, Rivera because Salto is being fought vote by vote.
A first analysis can be advanced by saying that one of the main losers of this local governments' election is former president Jose Mujica. His wife Lucia Topolansky was expected to win in Montevideo, but lost quite badly and in two highly disputed departments, Maldonado and Cerro Largo, where Mujica attended the final closing rallies with all his personal prestige, wasn't enough to turn the tide.
Anyway final figures, including municipal results, from the Electoral Court should be coming in the next 48 hours.