Brazil waiting for 50bn dollars of Chinese support to overhaul infrastructure
Friday, May 15th 2015 - 07:23 UTC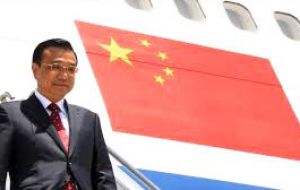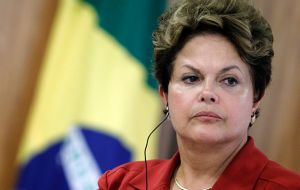 China will invest 50 billion dollars to help overhaul Brazil's aging infrastructure, the government announced on Thursday, ahead of an official visit by Chinese Prime Minister Li Keqiang next week. Brazil has repeated that it was determined to overhaul its dilapidated roads, railways, airports and ports.
"There are 50 billion in new projects," said Jose Graca Lima, Brazil's Undersecretary of State with special responsibility for Asia and Oceania. "We shall have to await the end of the visit to expand upon which projects," he said.
Battling a fifth straight year of poor growth and engulfed in a political graft scandal involving its state oil giant Petrobras, Brazil is seeking to revamp sagging infrastructure ahead of next year's Rio Olympics, the first Games to be held in South America.
Li arrives Tuesday in Brasilia on an official visit and will also visit former capital Rio. The Chinese premier will then fly to Colombia, Peru and Chile on a South American swing aimed at consolidating Beijing's influence in the region.
China has been Brazil's chief trading partner since 2009 and one of its main sources of foreign investment. Bilateral trade jumped by thirteen between 2001 and 2013 when it reached 83.3 billion dollars.
Brazilian exports moreover outstripped imports from China by 8.72 billion in 2013 as the largest South American economy benefited from high Chinese demand for commodities. That demand has since dipped, putting a brake on Brazilian growth.
Brazilian President Dilma Rousseff, fighting to revive a tanking economy hampered by poor competitiveness and infrastructural neglect, said on Wednesday she wanted to see greater trade cooperation between Brasilia and Beijing and would look to strike a free trade accord.
The Chinese cash infusion is set to cover various sectors, including auto parts, transport, energy, ports, hydroelectric power and railways.
The two countries also hope to bring to fruition an ambitious scheme creating an inter-oceanic railroad stretching across Brazil to Peru, allowing Brazilian exports to be shipped to China. The proposed rail link would stretch some 3,500 kilometers from the port of Santos to the Peruvian Pacific port of Ilo.