UN praise for Argentina's maternity and children's social protection schemes
Friday, May 15th 2015 - 07:01 UTC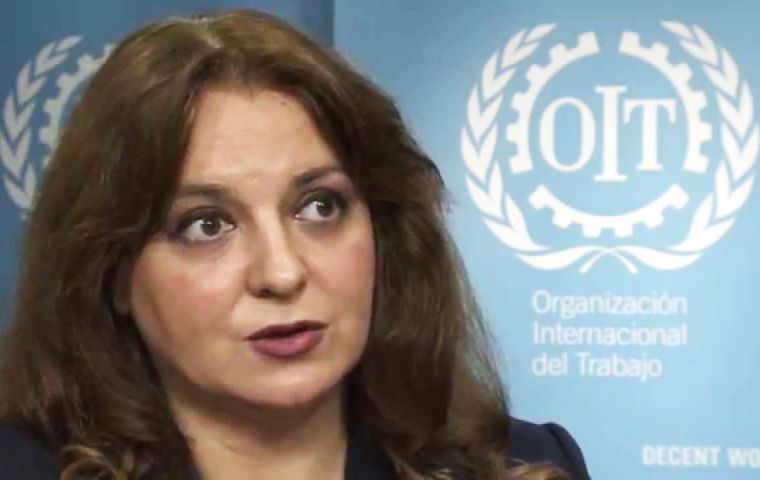 Argentina has substantially improved its social protections for maternity and young children, according to the International Labour Organization (ILO).
The UN agency specializing in labor issues said that with programs such as the Universal Child Allowance (AUH) and maternity benefits the country has "extended coverage to families of unemployed people and those in the informal economy who were previously uncovered."
Argentina is also cited as making strides toward universal coverage of all children, which is predominantly achieved in high-income countries.
While having universal child benefits on average requires 1.9% of GDP, the cost of the scheme in Argentina is estimated at 0.5% of GDP, and is financed by contributions and taxes and the annual interest on the Sustainability Guarantee Fund of the state pension system, created in 2007.
At a global level, the UN labor agency also cited alarming statistics such as that some 800 women die in child birth every day, 18,000 children pass away daily, that only 28% of employed women effectively receive cash benefits during their maternity leave, and that child poverty is rising in 18 of 28 countries in the European Union.
"The sad reality is that despite efforts carried out as part of the Millennium Development Goals (MDGs) process, maternal and child mortality rates in developing countries are still very high," said Isabel Ortiz, Director of the ILO Social Protection Department.
Argentina though "closed a gap in the coverage of child benefits through the introduction of the universal child allowance for up to five children per family in 2009," complementing the existing contributory family benefits for formal sector workers in the low and middle wages' brackets and income tax rebates for workers in the highest income group.