Unemployment in Argentina stable at 7.1%, but jobless have stopped looking for work, said Indec
Wednesday, May 20th 2015 - 03:52 UTC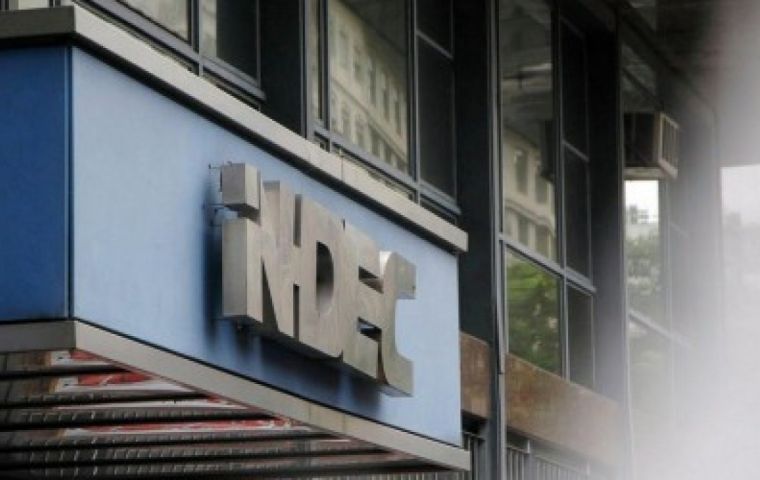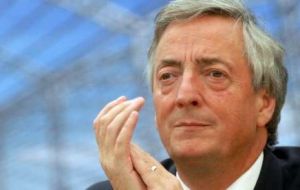 Argentina's Indec stats office latest release shows that unemployment was stable in the first quarter, at 7.1% in the yearly comparison, but that is only because some of the jobless have stopped looking for work, as employment rates continued a declining trend which started in 2011.
Indec said only 41.4% of the Argentine population have a job, down from 41.8% a year ago and 42.4% in the first quarter of 2011. Although this doesn't affect unemployment levels, which only include people looking for a job, it points to reduced job creation.
From an economically active population of 18 million, 2.64 million have job problems, as 1.28 million are unemployed and 1.37 million are underemployed, meaning that they work less than 36 hours a week and would like to work more.
But the amount of people counted as "economically active" has been going down. The activity rate — calculated as the ratio between the workforce and total population — was set at 44.6% for the first quarter, the lowest in the whole Kirchnerite decade, down from 45.2% three months ago and 44.8% early in 2014.
In the quarterly comparison, unemployment was up 0.2 percentage points, but that figure is less significant due to seasonal variations. The first quarter is usually worse than the last one in terms of employment, as the end of the year usually offers more temporary jobs.
However employment figures still look positive when compared to the beginning of Néstor Kirchner's administration in 2003. Indec's report highlighted that only 37.4% of the Argentine population had a job then, while unemployment was above 17% at that moment. But analysts said numbers are now reflecting the economic stagnation of the last few years.
Underemployment was down in the yearly comparison, moving from 8.1% a year ago to 7.6% in the figures released this week. The last quarter of 2014 had shown a worrying jump in underemployment, as it went from 7.8% to 9.3% on the yearly comparison.
The Buenos Aires metropolitan area showed the highest levels of unemployment, 7.9%, up from 7.7% a year ago. The lowest unemployment levels were reported in the north east of Argentina with 2.6% in total.