President Rousseff to face criminal complaint over 'cosmetic' accounting
Sunday, May 24th 2015 - 08:02 UTC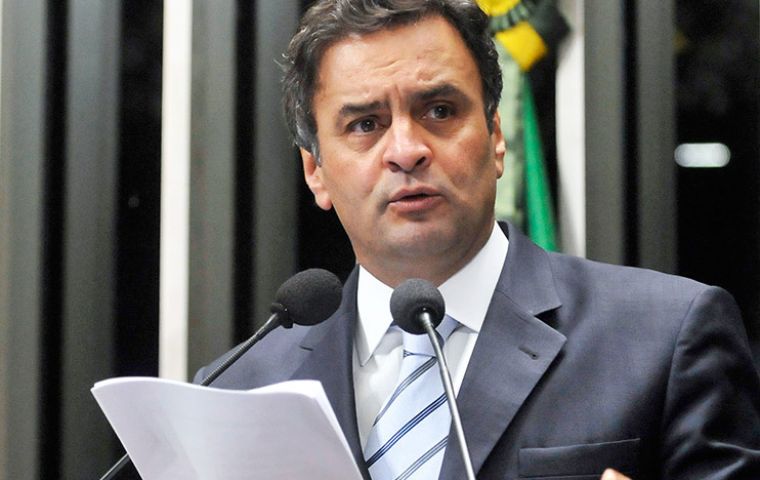 Brazil´s main opposition party plans to pursue a criminal complaint against President Dilma Rousseff for 'inventive' accounting that helped shore up the country´s fiscal results in recent years.
The Brazilian Social Democracy Party, PSDB, said that its president Aecio Neves and other opposition leaders intend to send Brazil´s General Prosecutor a formal petition next week accusing the president of crimes related to public finances.
Aécio Neves said during a news conference Thursday that the group wants the prosecutor to start an investigation of Rousseff. However a spokesperson for the Executive said the president won't comment on the opposition's allegations.
In recent years, the Brazilian government used some accounting moves, including a series of one-off transfers to the Federal Treasury in December, to generate extra revenue to meet its primary budget target goal. The transfers at the end of the year came from government-run financial institutions.
The accounting 'cosmetics' have damaged the credibility of Brazil's government among investors and led to heavy criticism from Rousseff's opponents. The Treasury has now said it would create a working group to increase fiscal transparency.
Finance minister Joaquim Levy has been adopting new measures to try to restore balance to the country´s weakened finances.
In recent months, Brazil´s opposition leaders have tried to put president Rousseff among the targets of a massive corruption investigation involving Petrobras, Brazil's largest corporation and one time symbol or a dynamic Brazil. However Dilma Rousseff hasn't been implicated in the scandal.
Many Brazilians have protested over the corruption scandal at Petrobras and many have said they favor Rousseff's impeachment. Last month, a poll conducted by Brazil´s Datafolha showed that 63% of those surveyed supported the start of impeachment procedures. However opposition parties so far haven't endorsed the idea of an impeachment.