FIFA Election: ITUC back Prince Ali on human rights commitments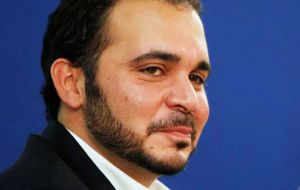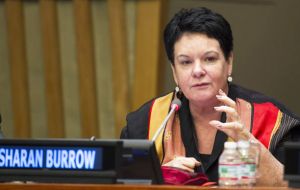 The International trade Union Confederation is calling on FIFA delegates to support Jordan's Prince Ali in this week's election for FIFA President, following Ali's re-affirmed commitment on labour and other human rights. The other two challengers to incumbent Joseph Blatter, Luis Figo and Michael van Praag have withdrawn from the race.
Prince Ali joined Dutch candidate Michael van Praag at a press conference and confirmed his support for van Praag's proposals to ensure human rights standards in FIFA events. Ali first called for FIFA to act on workers' rights abuses in 2013.
Sharan Burrow, ITUC General Secretary said "Prince Ali now stands as the candidate who offers the best hope for Qatar's exploited workforce and an end to stained reputation on human rights, Qatar has shown no will to change its medieval labour laws, but real pressure from FIFA can made the difference. The World Cup must not be built on slavery."
Speaking on behalf of the trade union centre in Prince Ali's home country Jordan, GFJTU President Mazen Al-Maayta said "We are convinced that his nomination will reinforce the universality of the organisation, as well as its orientation for greater respect for the principles of solidarity between peoples, based on respect for the rights of all who contribute to the promotion of this sport: sportspeople, technicians, and leaders, including to workers who build the sporting infrastructure, often in extremely hard, and sometimes inhuman, conditions."
Mustapha Tlili, Executive Secretary of the Arab Trade Union Confederation, which brings together trade unions from across the Arab world, said "We are convinced that Prince Ali will not spare any effort to modernise FIFA, to make it more transparent, including all regions in the big decisions, and above all, clearly integrating human rights and tackling discrimination of all types, with particular attention to the urgent question of migrant workers who are building the infrastructure necessary for the 2022 World Cup in indescribable conditions."
The ITUC represents 176 million workers in 162 countries and territories and has 328 national affiliates.