Argentine economic activity up 2% in March, but industrial production down
Wednesday, May 27th 2015 - 04:59 UTC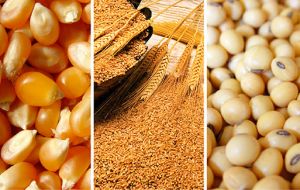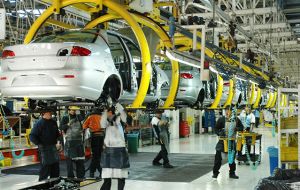 Good and bad news for Argentina's economy: the latest figures from the National Statistics and Census Institute (INDEC) reveal that economic activity increased 2% percent in March, compared to the same month last year, but industrial production recorded its 21st negative consecutive month in April.
The economy's performance was pushed by higher agricultural production among other factors, (excellent soy and corn crops), together with growth in financial activity and consumer purchases. However the Monthly Economic Activity Estimator did show a drop of 1% for the month compared to February.
While the INDEC has not officially revealed accumulated results for the current year, in January 2015 the economy showed no change in relation to the same month last year; while in February a climb of 1.4% was recorded, marking a total growth of 3.4% with March's figures.
Despite the good performance, the country's industrial production recorded its 21st consecutive negative month with a 1.5% fall in April, according to INDEC.
The result, compared to the same period last year, was in line with predictions from expert analysts, who had forecast a drop of similar magnitude for the month. The April Monthly Industrial Estimator shows falls both in overall production figures and in seasonally-adjusted numbers.
Once again the automotive industry was the hardest hit, plummeting a total of 20.7% compared to April 2014.
There was better news in the manufacturing sector, with a rise of 3.7% in seasonally adjusted figures for the month (0.4% unadjusted). In the first months four of the year industry has contracted 1.8% compared to 2014.