Merkel remains most powerful woman in the world; Brazil's Dilma, seventh
Wednesday, May 27th 2015 - 04:44 UTC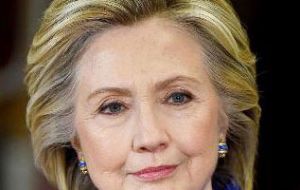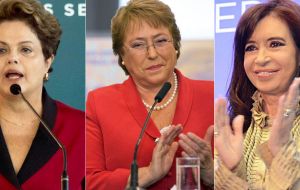 Angela Merkel has retained her place as the world's most powerful woman for the fifth year in a row, U.S. business magazine Forbes said on Tuesday. Merkel has made the list 10 times in the past 12 years, nine of them as number one. She was first elected in 2005 and won an historic third term in 2013.
"There's only one woman who has a chance of endangering her tenure as No. 1 in 2016 -- the world's No. 2 most powerful woman", the magazine's editors said, referring to former U.S. secretary of state and current presidential hopeful Hillary Clinton.
Clinton has appeared on the list every year since it launched in 2004 as a senator, secretary of state and influential personality, respectively.
The 2015 list features 19 newcomers including EU foreign policy chief Federica Mogherini in 36th place and singer Taylor Swift, who placed 64. The 25-year-old Grammy Award-winning singer became the youngest ever to make the list.
The highest-ranking among celebrities is Beyonce, ranked 21, followed by Angelina Jolie in 54th place.
The audit also features eight heads of state, plus one monarch, including Dilma Rousseff of Brazil, Park Geun-hye of South Korea (11), Cristina Fernandez de Kirchner of Argentina (16), Chile's Michelle Bachelet (27) and Queen Elizabeth (41). Among the new comers in business is Ana Patricia Botín, head of the Santander Bank.
The annual list is determined "by money, media momentum, spheres of influence and impact", according to the magazine.
Forbes' list of 10 most powerful women:
1- Angela Merkel - 60 years old - Politician
2- Hillary Clinton - 67 years old - Politician
3- Melinda Gates - 50 years old - Philanthropist
4- Janet Yellen - 68 years old - Economist
5- Mary Barra - 53 years old - CEO of General Motors
6- Christine Lagarde - 59 years old - Philanthropist
7- Dilma Rousseff - 67 years old - Politician
8- Sheryl Sandberg - 45 years old - COO of Facebook
9- Susan Wojcicki - 46 years old - CEO of YouTube
10- Michelle Obama - 51 years old - First Lady.