Platini blasts Blatter for 'lying' and supports Prince Ali ahead of FIFA's Friday election
Wednesday, May 27th 2015 - 14:46 UTC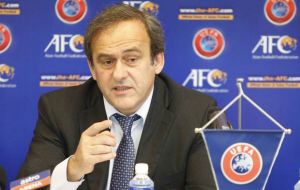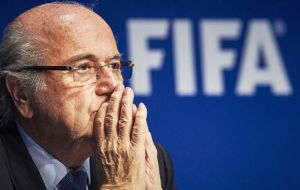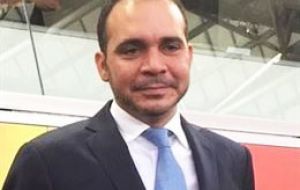 UEFA president Michel Platini blasted Sepp Blatter for lying about his pledge to step down in 2015 and throws his support behind presidential challenger Prince Ali Bin Al Hussein.
FIFA's executive committee convened in Zurich on Monday and Tuesday, but the meeting was overshadowed by Platini's comments in L'Equipe about Blatter, who is seeking a fifth term after reneging on a 2011 promise to quit this year.
The Swiss is widely expected to win the majority of votes from the 209 member federations of FIFA in the election on Friday.
"I have the unpleasant feeling of having given my support on the basis of a lie," Platini told the French newspaper, according to a report from World Football Insider.
"I understand the fear of emptiness he must feel. That is human. You have to be capable of handing over the reins of power at the right time and not be guilty of holding on to it at any cost."
The 59-year-old Frenchman said that while Blatter is leading world football's governing body, "FIFA will lack credibility and its image will be tarnished, and so it will lack authority. It will be football that suffers."
Platini said Prince Ali of Jordan would make a "great president" of FIFA. "He has everything it takes," he said.
Ali called on FIFA's member associations to help him oust the Swiss, saying in a video appeal that a change of leadership was "urgent" for the good of the game.
"The conspicuous waste, the self-serving policies and controversial leadership style of FIFA today have disempowered our national associations, hurt our sport and cost us our dignity," said Ali, who sat on the FIFA ExCo for four years until he lost the vice presidency to Sheikh Salman when the role was merged with the presidency of the Asian Football Confederation.
"Corporate and social responsibilities have been neglected. Ethics have fallen by the wayside," Prince Ali added.
The election campaign was mired in allegations of dirty tricks on Monday when it emerged that Prince Ali had been offered illegally obtained information concerning Blatter's finances and an offer from an individual saying he could deliver 47 votes for the Jordanian.
Ali rejected the offer and reported the approach to Quest, a corporate intelligence firm which was employed by the West Asian Football Federation chief to ensure the highest levels of integrity and ethical standards in his campaign to unseat Blatter.
His campaign team said the person was neither connected to FIFA or a football federation. The FIFA Ethics Committee may yet investigate.
"Our goal was not to create a campaign issue but to properly react to an approach made to us that appeared to involve criminal activity," Ali's campaign team said in a statement. "The campaign did not want to do anything that could jeopardize the police investigation".