Scotland proposes all four UK nations must agree in the event of an 'in-out' referendum on EU membership
Wednesday, May 27th 2015 - 05:29 UTC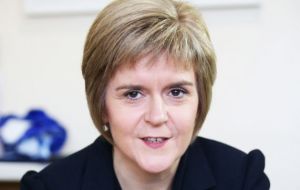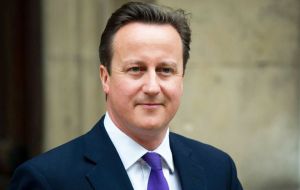 Scottish National Party (SNP) leader Nicola Sturgeon confirmed on Tuesday that Scotland does not want to leave the European Union (EU) when the referendum over the UK permanence within the block takes place.
Given this situation, Sturgeon proposed a protection mechanism for the four nations that form the UK, -England, Scotland, Wales and Northern Ireland-, to leave the EU only if all of them agree to do so.
The idea is to propose an amendment with this double majority principle in order to include it in the referendum law proposal that will be presented on Thursday at Westminster.
"I do not think it is positive to celebrate a referendum over UK's permanence in the EU but given it is an unavoidable issue we will work to protect the interests of Scotland," affirmed Sturgeon.
After the Conservative Party's victory in recent elections in the UK, Prime Minister David Cameron stressed his commitment to call for a referendum before 2017.
With this poll, British people will be able to choose whether to stay or leave the EU after the government had negotiated a reform that gives London back its power in certain areas, such as immigration.
On Monday Cameron held a first round of conversations with the European Commission president Jean-Claude Juncker emphasizing that "British people are not happy with the status quo" in Europe.
The EC president "reiterated that he wanted to find a fair deal for the UK", said a No 10 spokesman after the talks. The PM has promised to hold an "in-out" referendum by the end of 2017.