Ford announces investments to boost car production in Argentina
Saturday, May 30th 2015 - 09:01 UTC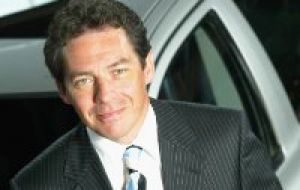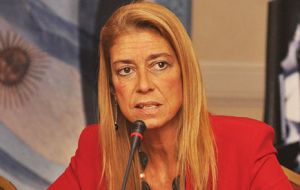 Ford Argentina announced investments in the country for some 220 million dollars following a meeting between President Cristina Fernández and local and regional executives from the US corporation.
"We'll use these funds to update the Ranger and Focus models, which we manufacture in the General Pacheco plant" in northern Greater Buenos Aires, said Steven Armstrong, president and CEO of Ford South America.
"We're growing our business in Argentina. Our 2011 decision to invest in global products (based in the country) has been successful."
His remarks came after a meeting with the Argentine president at Government House, in which Enrique Alemañy, head of the local Ford operations, and Economy Minister Axel Kicillof also participated.
Investments planned for this year and 2016 in Argentina aim at boosting production. The company believes 54,400 units of Ford Focus and 66,900 of the Ford Ranger pick-up may be produced each year.
On the other hand, the announcement will imply that local terminals will "need" 120 million dollars less a year to pay for imports, a relief for the Argentine administration.
Industry Minister Debora Giorgi, for her part, said Ford "was able to re-orient its products for the domestic markets." She added "sales were up 18% this quarter compared to the same period of 2014".
Last month, Japanese automobile giant Nissan announced new investments in Argentina and predicted a strong recovery for the struggling vehicle market in the country, with the potential to sell one million new cars a year in the medium-term.