Petrobras denies sale of distribution network for much needed investment cash
Monday, June 1st 2015 - 07:47 UTC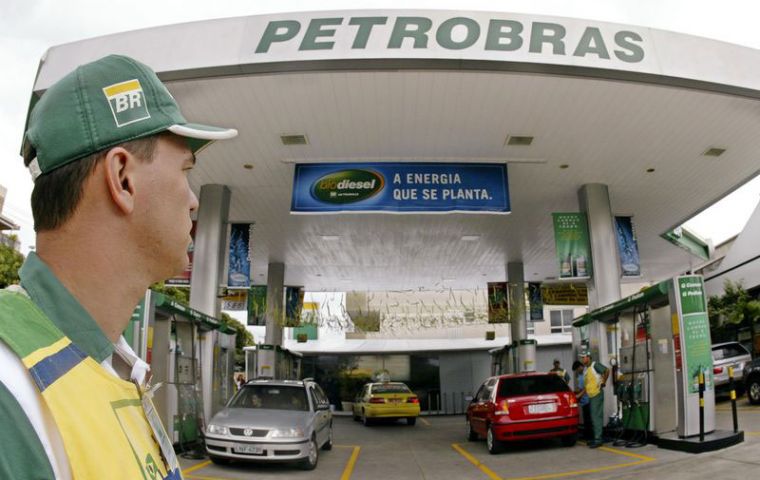 Brazilian state-controlled oil company Petrobras said that the 13.7bn dollars divestment program it unveiled two months ago does not include plans to sell a stake in its service station network.
"There's no divestment decision related to the asset Petrobras Distribuidora known as BR," Petrobras said in a statement, in response to reports indicating it planned to sell that unit to ease financial problems stemming from a massive corruption scandal.
Petrobras plans to sell a stake of between 10% and 30% in BR through a share sale on the Sao Paulo Stock Exchange to raise the cash needed to fund its operations, Rio do Janeiro daily O Globo reported on Friday.
BR is Brazil's largest distributor and marketer of petroleum derivatives and bio-fuels, with a 30% market share and has a network of nearly 7,900 service stations nationwide.
Petrobras' divestment program, which it says it will carry out between 2015 and 2016, has fuelled a great deal of speculation, although this is the first time the company has expressly denied one of those reports.
The divestment program is part of Petrobras' strategy to raise capital after being virtually shut out of the bond market in recent months due to the corruption scandal.
Prosecutors are investigating allegations that leading Brazilian construction companies formed a cartel to over-charge the oil giant, splitting the extra money with corrupt Petrobras officials while setting aside some of the loot to pay off politicians from the ruling Workers Party of Lula da Silva, who provided cover for the graft.
Last month, the state-controlled company wrote off 2bn in bribery-related costs.
The credibility blow stemming from the scandal has severely hindered Petrobras' access to debt financing, forcing the company to scale back its investment plans in the coming years and causing its share price to plunge, although its market value has recovered somewhat in recent weeks.