South American relief: FIFA leaves allocation of World Cup slots unchanged
Monday, June 1st 2015 - 07:06 UTC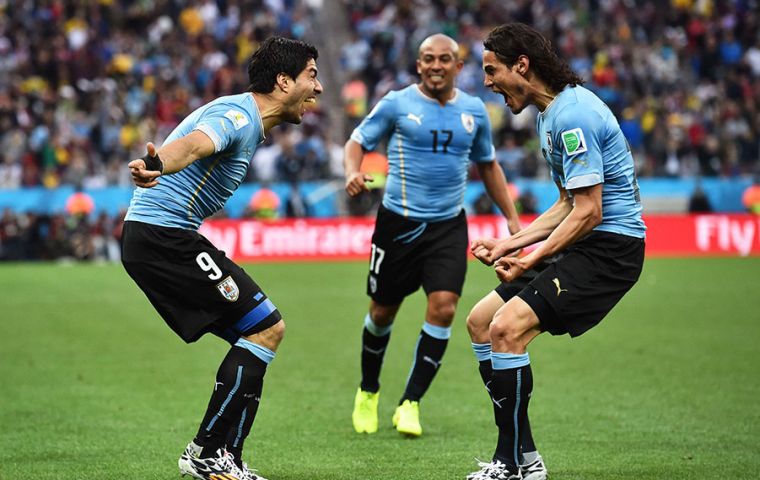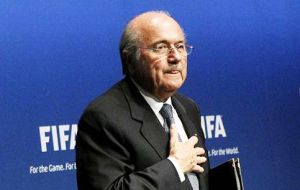 Good news for South America: FIFA will not make any changes to the allocation of World Cup slots among the six continents for the 2018 and 2022 tournaments in Russia and Qatar, president Sepp Blatter said during the first meeting of the new Executive Committee in Zurich.
Europe will have 13 places, Africa 5, South America 4.5, Asia 4.5, Concacaf 3.5 and Oceania 0.5, while hosts Russia qualify automatically in 2018 and Qatar in 2022.
A half place means that the team in question has to play off over two legs against a team from another continent for a place in the finals.
In his opening remarks, Blatter welcomed the new members of the FIFA Executive Committee. He reminded all those present that he was "the President of all member associations of FIFA". He underlined again the landmark step taken by the Congress regarding the situation in Israel and Palestine and, in particular, the handshake between the presidents of both associations, Jibril Al Rajoub and Ofer Eini, which he qualified as "historic".
Blatter also reiterated that a professional football department would be created at FIFA.
With regard to the bidding process for the 2026 FIFA World Cup, the Executive confirmed that, in accordance with the FIFA Statutes – art. 80, par. 4 stipulates that "the right to host the event shall not be awarded to members of the same Confederation for two consecutive editions of the FIFA World Cup" – member associations from the Asian Football Confederation would not be able to bid.
Subsequent to its new composition, the FIFA Executive Committee decided on the new composition of the FIFA Emergency and Finance Committees, as well as the representation of FIFA Executive Committee members on a number of FIFA standing committees.
The Executive decided to suspend the Indonesia Football Association (PSSI) with immediate effect and until the PSSI would be able to comply with its obligations under arts. 13 and 17 of the FIFA Statutes. This decision resulted from the effective "take over" of the activities of PSSI by the Indonesian authorities. However, and as an exceptional measure, the national team would be allowed to continue their current participation in the 2015 Southeast Asian Games.
Alfredo Hawit Banegas (Honduras), David Gill (England) and Marco Polo Del Nero (Brazil) did not attend the meeting. The next meeting of the FIFA Executive Committee will take place on 24-25 September 2015 at the Home of FIFA in Zurich.