US unemployment in May ups to 5.5%, as more people look for jobs
Saturday, June 6th 2015 - 08:24 UTC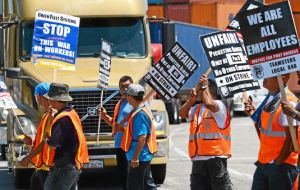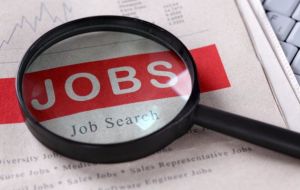 The US economy added 280,000 jobs in May, the US Labor Department has said. The increase was more than analysts had expected and the biggest this year and was described as "encouraging".
The jobless rate, which is based on a different survey, crept up to 5.5% from 5.4%, but this was explained by more people looking for jobs. Average earnings rose 0.3% compared with the previous month, to $24.96 an hour.
This is a measure closely watched by policymakers as they assess when to start raising interest rates.
Consistently higher wages, as well as the improving jobs market, will add to the argument for a rate increase, which most observers currently expect to happen in September, rather than at its next meeting in June.
"More people working more hours and making more money is a very virtuous combination for growth," said Tom Simons from Jefferies. "The May employment report is very encouraging."
The economy is expected to return to growth in the second quarter, after an unexpected contraction in the first three months of the year.
It shrank by 0.7% between January and March but that was seen by many as an aberration, largely caused by an exceptionally harsh winter and a West Coast ports strike that severely damaged exports.
The Labor Department also revised the jobs figures from March and April. March was revised up to 119,000 from 85,000, while April was revised a touch lower to 221,000 from 223,000. It means that over the past three months, companies have added an average of 207,000 jobs.
"Job gains occurred in professional and business services, leisure and hospitality, and health care," the Labor Department said.