FIFA admits 2018 and 2022 World Cup hosts could change because of the ongoing investigation
Wednesday, June 10th 2015 - 06:28 UTC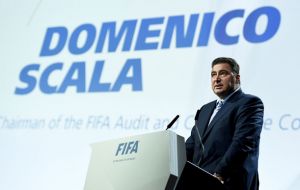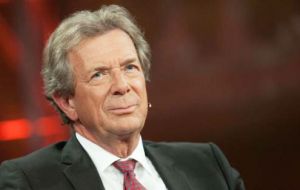 Head of FIFA's audit and compliance committee says World Cup hosts could change as a result of ongoing investigation. Domenico Scala says if any evidence of wrongdoing is found by the ongoing criminal investigations into the awarding of the 2018 and 2022 World Cups, the rights to host the tournament could be stripped.
The separate investigations by the United States and Switzerland into the awarding of the 2018 and 2022 World Cups to Russia and Qatar are searching for concrete evidence that suggests bribes were taken by FIFA officials in exchange for their vote in the World Cup selection procedure.
Guido Tognoni worked as a special adviser to FIFA president Sepp Blatter during the 90's and early 2000's. He disagrees with Scala that the tournaments may be taken away, yet agrees that bribes likely facilitated the awarding of these two tournaments.
"In FIFA, for many years, you could only reach your goal by taking dollars in your hands … Even if there is evidence that FIFA people were bribed, where is the problem? With FIFA, or the people who had no choice but to get the World Cup with bribing?" Tognoni told BBC sport.
On Monday, FIFA sent out statements regarding the comments made by Scala and Tognoni. The controversy-laden federation says there are currently "no legal grounds" to remove the World Cups from Russia and Qatar.
"Russia and Qatar were awarded the 2018 and 2022 FIFA World Cups by democratic vote of the Executive Committee," FIFA said in their statement.
As to the comments by Blatter's former right-hand man Tognoni, FIFA says they created the Swiss investigation into the awarding of the World Cup in order to answer the questions he raised and clear their name in the matter.
Until the investigation reaches a conclusion and decision, both Russia and Qatar have announced they will continue all preparations for the tournaments as planned and insist their bids were clean.