Patagonia Azul in Chubut becomes Biosphere reserve; holds 40% of world's Magellan penguins
Wednesday, June 10th 2015 - 06:16 UTC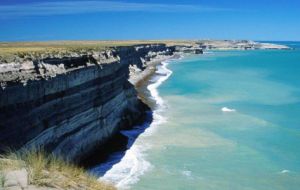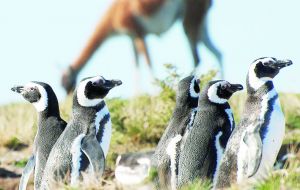 The International Coordinating Council of UNESCO's Man and the Biosphere Program (MAB) added this week twenty 20 new sites (including two in Latina America) to the World Network of Biosphere Reserves, bringing their total number to 651 sites, including 15 trans-boundary sites, in 120 countries.
Myanmar had its first biosphere reserve inscribed this year. The additions were made by the Council during a meeting taking place in Paris from 8 to 12 June.
The Man and the Biosphere Program is an intergovernmental scientific program set up by UNESCO in the early 1970s with the aim of improving the interaction between people and their natural environment, on a global scale.
Biosphere reserves are places for learning about sustainable development aiming to reconcile the conservation of biodiversity with the sustainable use of natural resources. New reserves are designated each year by the International Co-ordinating Council of the Program. The Council brings together representatives of 34 UNESCO Member States, which are elected to that office.
This year's list includes biosphere reserves in Algeria, Vietnam, Spain, Spain/Portugal, South Africa, Myanmar, Italy (3), Kazakhstan, China, France, Ethiopia, Indonesia and Iran, plus Argentina and Honduras.
In the case of Argentina, the Patagonia Azul biosphere reserve is located in the south of the country on the coast of Chubut province, and covers an area of 3,102,005 hectares. The site encompasses a coastal area with the greatest biodiversity on the Argentine coastline. It also includes important breeding, feeding and migration sites of different species of birds and mammals.
It hosts the largest colony of Magellan penguins in the world, accounting for almost 40% of the global population. The site has a very low human population density, the only town being Camarone. Close to five percent of the town's permanent population belong to indigenous ethnic groups, including the Mapuche and Tehuelche.
Ranches or rural establishments dedicated to sheep rearing account for the main human activity on the territory, followed by the production of wool, fishing, tourism and seaweed extraction.
In Honduras, Central America, the Cacique Lempira, Señor de las Montañas biosphere reserve is located in the western part of the country and covers a total area of 168,634 hectares. It forms part of the ecological region of pine and oak forests as well as humid tropical forests and hosts a large number of endangered and endemic species.
The high rate of endemism among the wildlife has led Conservation International to designate the eco-region an Endemic Bird Area (EBA). The total population of the biosphere reserve is over 150 000 inhabitants. The predominant economic activity is traditional agriculture (87%), mainly maize and beans, with a steady increase in coffee production. Tourism is promoted in the city of Lempira, which receives local and international tourists in growing numbers.