Argentina's CPI in May reached 2% and 28.7% in the last twelve months
Friday, June 12th 2015 - 06:33 UTC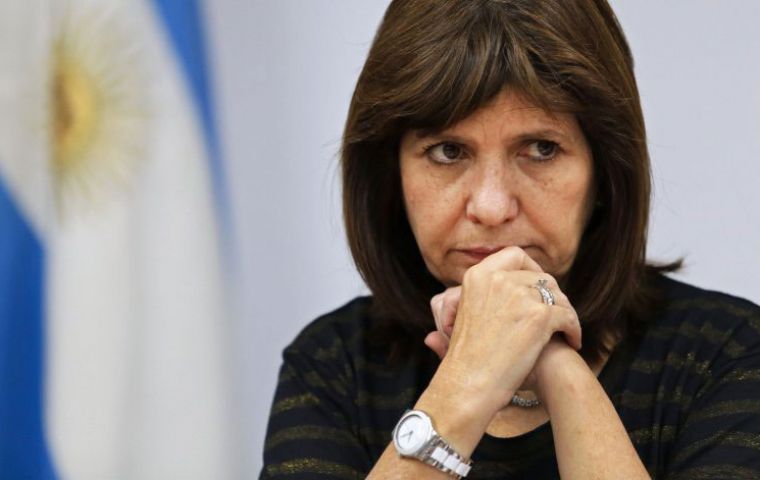 Argentina's Consumer price index, CPI, during May climbed 2% reaching 28,7% in the last twelve months, according to the Congressional monthly report from opposition lawmakers, which is an average of private consultants. The data was released on Thursday with strong words against President Cristina Fernández statements in Rome that poverty in Argentina was 5%, virtually less than Denmark and Germany.
"We believed the tendency was going to be 1.5% on the month", said lawmaker Patricia Bullrich, but "again the presses were turned on to print Pesos with the purpose of propping the economy and thus we're back again at the 2.12% of March and 2.01% of April".
The lawmaker added that the recent IMF decision to postpone an assessment and give Argentina more time to work on its stats was simply "because the Fund was well aware it was going to find false and manipulated numbers".
"For those of us who want to take official data seriously, we're very much concerned with President Cristina Fernandez' statements on poverty. A serious country can't manipulate numbers in that way", said Bullrich.
Lawmaker Patricia Gimenez said "it was incredible that with these inflation figures, the President stands up before the FAO assembly to ensure that poverty in Argentina is below the 5%". She added "we all know that the sustained increase in consumer prices hits hardest those who have the least"
"I have the feeling the government is working to increase the number of poor people. There they are, how else can you explain the number of social and allowance programs that currently exist?", pointed out lawmaker Gimenez.
Lawmaker Carlos Brown indicated that "the government wants to impose its lies, its version of facts, but it faces a reality which is unquestionable, the fall in purchasing power of salaries and the growing disapproval from workers and unions". He added that trying to convince overseas of these false numbers is "something really shameful for Argentina".
Likewise according to the stats office from the City of Buenos Aires, inflation in May reached 2.2% and 26,7% in the last twelve months as consumer prices again started to climb. So far this year (five months) the CPI in the City of Buenos Aires stands at 10%, which compares favorably to the same period a year ago: 19.8%.
Utility rates, housing costs and taxi fares, where the main items in the Buenos Aires City May 2.2% jump, followed by rents, cable and internet services, education and consumption outside home.