United opposition in Mendoza province defeats CFK's ruling Victory Front
Monday, June 22nd 2015 - 07:05 UTC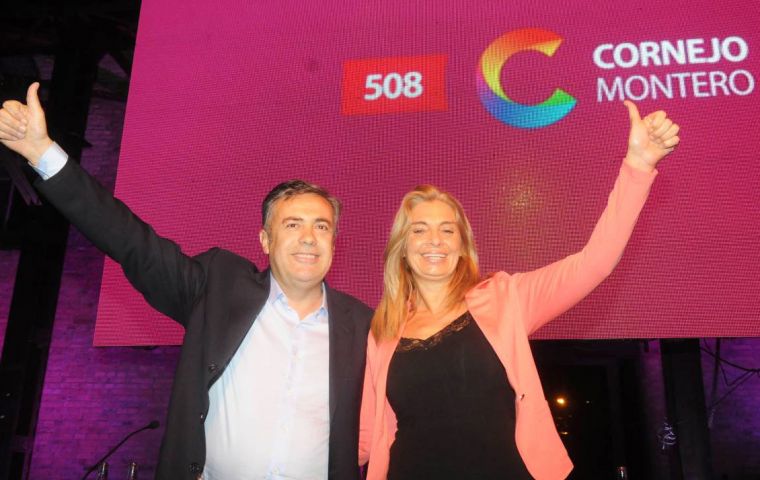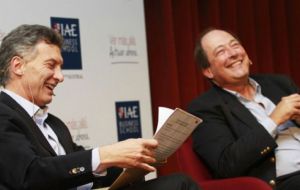 Argentina's opposition Radical Party (UCR) seized back Mendoza province (one of the country's five main electoral districts) after their Cambia Mendoza alliance, led by Alfredo Cornejo, defeated the Victory Front (FpV)'s Adolfo Bermejo, and had 48% of the vote at press time, 10 points more than the Peronist hopeful. Bermejo is a close ally of President Cristina Fernández.
The winning coalition was backed by most opposition parties, with presidential candidates such as PRO's Mauricio Macri and UCR's Ernesto Sanz claiming during the celebrations that the swing in the province was a stepping stone for national change, too.
Cornejo thanked Sanz, Julio Cobos and Macri, saying the latter was "honoring" them with his presence. Macri, whose presidential front Cambiemos includes both PRO and UCR, flew to Mendoza to celebrate victory as exit polls started to favor Cornejo, and said that "this shows that many people in Argentina want to lead a different kind of life."
Both Cornejo and Bermejo offered words of moderation, however, calling for cooperation and civility in the coming days and years. The winner said he had invited the outgoing FpV governor Francisco "Paco" Pérez for breakfast on Monday, in a bid to start a tradition of dialogue in the province, and that the governor accepted.
Cornejo's candidacy for the Cambia Mendoza front was backed by a wide array of opposition parties, including Macri's PRO, Sergio Massa's Renewal Front (FR), Mendoza's Democrat Party (PD), the Socialist (PS) Party and the Civic Coalition (CC), among others, but it was dominated by the UCR.
Yet Sanz was quick to say credit for the victory should be shared. "Alternation has been possible in Mendoza and it is possible nationally, this is the message of the ballots. Unity created power, and is the reason why we are celebrating."
When asked if this was a UCR victory, he replied that even if the Radicals were the spine of Mendoza, many had a right to celebrate. Sanz was one of the main supporters of UCR's alliance with the PRO party in March, which former vice-president Cobos initially opposed.
Cornejo's running mate Laura Montero is a close ally of Cobos, one of the most popular figures in the province. Sanz is also from Mendoza, an historic UCR stronghold.
Bermejo conceded defeat early, before the results from any polling stations had been declared. "I assume total responsibility; I have no one to blame for the result, not even my ticket partner. We have given our best and will keep working." He appeared next to governor Pérez, who stood by him in crutches following surgery in his broken leg.
Echoing Cornejo, the loser also called for "dialogue and consensus," and said he had several friends on the winning side.
Sixty-four percent of voters turned out despite temperatures that reached three degrees in the morning, with 1.35 million people authorized to vote, 4.3% of Argentina's total.