Falklands delegate attending annual Red Ensign Group conference in Bermuda
Wednesday, June 24th 2015 - 08:06 UTC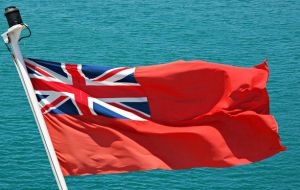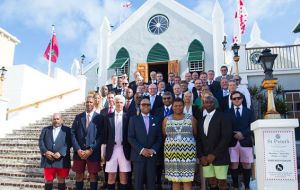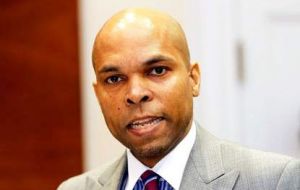 The Falkland Islands is represented at the 25th Annual Red Ensign Group, REG, conference which is taking place in the town of St George's, Bermuda. Minister of Tourism Development and Transport Shawn Crockwell, delivered the opening remarks and welcomed the overseas delegates attending the conference that the Bermuda Department of Maritime Administration is hosting.
The Red Ensign Group Conference is being held this week with British Shipping Registers from the United Kingdom, the Crown Dependencies (Isle of Man, Guernsey and Jersey) and the UK Overseas Territories (Anguilla, Bermuda, British Virgin Islands, Cayman Islands, Falkland Islands, Gibraltar, Montserrat, St Helena and the Turks & Caicos Islands) which operate shipping registers from their jurisdictions.
The combined size of the British fleet is currently over 47 million gross tones consisting of modern Cruise Ships, LNG Carriers, Oil Tankers, Bulk Carriers, Container Ships and Super Yachts.
Any vessel registered in the UK, a Crown Dependency or UK Overseas Territory, is a "British ship" and is entitled to fly the Red Ensign flag. Delegates from Anguilla, the Cayman Islands, Falkland Islands, Gibraltar, Guernsey, Isle of Man, Jersey, British Virgin Islands and Montserrat are in Bermuda for this conference.
The conference is being co-chaired by Sir Alan Massey, Chief Executive, UK Maritime and Coastguard Agency and Capt. Pat Nawaratne, Chief Marine Surveyor of the Bermuda Department of Maritime Administration.