Brazilian politicians' property raided by police in connection with Petrobras corruption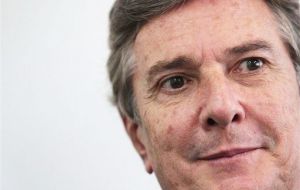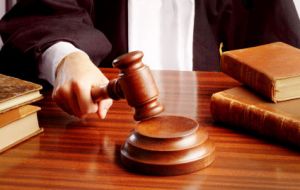 Brazilian police have carried out search operations across seven states amid an ongoing investigation into a major corruption scandal involving state-run company Petrobras. The police said in a statement on Tuesday that the 53 search and seizure operations took place in "residences, offices, company headquarters, law firms, and public institutions" and were aimed at saving evidence from destruction.
Investigators are looking into a system where construction companies allegedly bribed Petrobras executives for contracts, which were padded to include payoffs to politicians. Since March last year, the so-called "Car Wash" investigation has led to the arrests of former Petrobras executives and some of the country's most powerful construction executives.
Meanwhile, thirty-four lawmakers and one vice-governor are still being probed by the authorities. Brazil's President Dilma Rousseff is under fire as well, with her seven years as the company's chairwoman largely coinciding with the period of corruption. Calls for her impeachment from the opposition have been growing louder, as Brazil's economy also struggles through a slump.
Investigators have also set their sights on former President Fernando Collor de Mello, who resigned in 1992 amid corruption allegations. De Mello, now a senator, confirmed on Twitter that police had searched his house, and denounced "the climate of terror" he said the investigation is creating.
Local media have also named other politicians allegedly involved, including Senator Ciro Nogueira and congressional deputy Eduardo da Fonte, both of whom are from Rousseff's Workers' Party. Police also conducted a search at a TV station where Collor de Melo is a main stakeholder. A red Ferrari, a black Porsche and a gray Lamborghini were also reportedly seized from Collor de Melo's home.
Senator Fernando Bezerra, whose name was also mentioned in Brazilian media as an alleged target for Tuesday's operations, "reaffirmed" his trust in the authorities and signaled a willingness to provide information as needed.
The raids were ordered by the Supreme Court, Brazil's highest judicial authority and the only body mandated to prosecute current politicians. The raids were taking place in the Federal District and six states: Bahia, Pernambuco, Alagoas, Santa Catarina, Rio de Janeiro and Sao Paulo.