Relief from China as economy expands 7% in second quarter from a year ago
Wednesday, July 15th 2015 - 06:33 UTC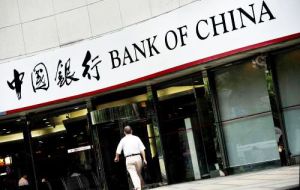 Growth in the world's second largest economy, China, beat expectations in the second quarter, but it was still the weakest showing since the global financial crisis. The economy grew 7% from a year ago - matching growth in the first three months of the year, which was the lowest since 2009 when it fell to 6.6%.
A weaker property market and factory production have hampered growth. But, Beijing has rolled out a series of stimulus measures amid the slowdown. The central bank cut interest rates for the fourth time since November last month to boost economic activity.
Economists are, however, continuing to call for more easing despite the better-than-expected numbers as volatility in the stock markets has sparked concerns of financial turmoil in the country.
Frederic Neumann, co-head of Asian economic research at HSBC expects more fiscal and monetary easing in the coming months in order for China to achieve sustainable growth.
"Stimulus measures rolled out over the past nine months are beginning to show some traction. But work remains to be done," he said. "The sell-off in the stock market will likely necessitate further easing in the coming months."
The mainland's benchmark index, the Shanghai Composite, had lost almost a third of its value in the three weeks from mid-June.
On a quarterly basis, the economy expanded 1.7% from April to June, compared to the 1.4% revised figure in the first quarter.
The government has also had to respond to suggestions that the better data may have been "inflated". The National Bureau of Statistics said on Wednesday that the data reflecting the positive changes in the economy was "hard won", and accurate.
Industrial production and retail sales in June were all above forecasts, while fixed-asset investment, a major driver of the economy in the second quarter also beat expectations.