Tourism in South America reported strongest growth in Jan-April period
Thursday, July 23rd 2015 - 08:37 UTC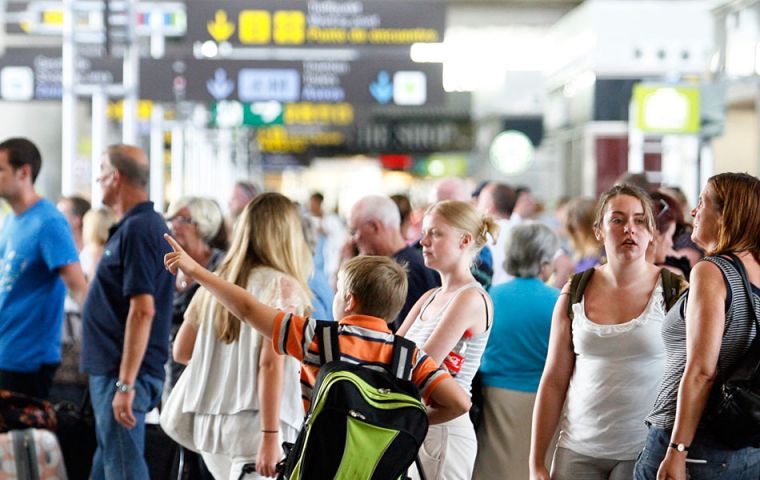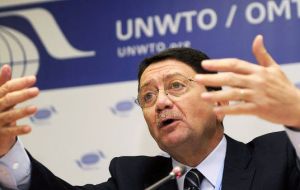 International tourism demand continued to be robust between January and April 2015 with tourist arrivals increasing 4% worldwide according to the latest UNWTO World Tourism Barometer. Almost all regions enjoyed strong growth with the Americas leading growth and by sub-region, Oceania and South America boasted the strongest increase (both +8%), followed by the Caribbean and Central and Eastern Europe (both +7%)
Destinations worldwide received some 332 million international tourists (overnight visitors) between January and April 2015, 14 million more than the same period last year, corresponding to an increase of 4%.
This result follows an increase of 4.3% in 2014 and consolidates the upwards trend of international tourism in recent years (+4.5% international tourist arrivals a year on average since 2010).
By region, the Americas (+6%) led growth, followed by Europe, Asia and the Pacific and the Middle East, all recording 4% to 5% more arrivals. By sub-region, Oceania and South America boasted the strongest increase (both +8%), followed by the Caribbean and Central and Eastern Europe (both +7%), the latter rebounding from last year's decline. In Africa, demand weakened in 2014 after years of solid growth, affected mainly by the Ebola outbreak among other challenges.
"It is encouraging to see the tourism sector consolidating its excellent results despite security concerns and unrest in many parts of our world", said UNWTO Secretary-General, Taleb Rifai. "This underscores that tourism is a surprisingly resilient economic sector which increasingly contributes to development in many countries around the globe. For national governments, it is a reminder that tourism can be part of the solution to foster socio-economic development and job creation", he added.
In the Americas (+6%) all four sub-regions continued to enjoy significant growth in January-April 2015, led by South America (+8%) and the Caribbean (+7%). Strong outbound demand from the United States fuelled results as 20 million US tourists travelled abroad through April, 7% more than during the same period last year.
Asia and the Pacific (+4%) consolidated its growth of recent years, with Oceania (+8%) and North-East Asia (+5%) in the lead. South-East Asia (+3%) recorded moderate results this four-month period as the rebound in Thailand (+25%) was offset by declines in other destinations.
Europe, the world's most visited region, enjoyed continued strength with international tourist arrivals growing by 5% through April. Arrivals in Central and Eastern Europe increased by 7%, rebounding on the poor results of 2014 following the conflict in Ukraine and the slowdown of the Russian economy. Southern Mediterranean Europe (+5%) maintained strong growth, though for many destinations these are low season months. Western Europe and Northern Europe both enjoyed a solid 4% increase in arrivals, partly due to good results in traditional winter sports destinations.
Likewise close to 500 million tourists are estimated to travel abroad between May and August 2015, the Northern Hemisphere holiday peak season, a total that accounts for some 41% of all international tourist arrivals registered in a year.
According to the latest results of the UNWTO Tourism Confidence Index, prospects for this period continue to be bullish and are the highest for this period since the pre-crisis year 2007. The sentiment is positive among all regions and areas of activity.