"Second referendum on Scottish independence inevitable; question is timing"
Monday, July 27th 2015 - 05:53 UTC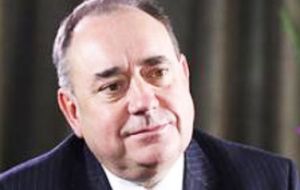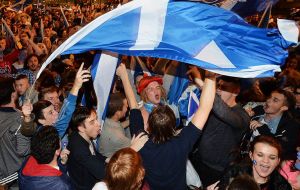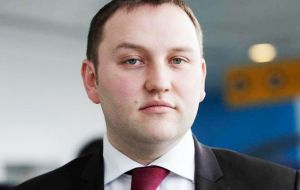 A second referendum on Scottish independence is inevitable, according to former first minister Alex Salmond. Speaking on the BBC's Andrew Marr program, he said the question was over the timing which was "in the hands of Nicola Sturgeon".
The SNP MP argued there were three things driving the issue forward. He said these were a failure to deliver on the so-called "vow", the possible outcome of the EU referendum and "divergent views" over austerity cuts.
The SNP said the timing of any future referendum was "a matter for the people of Scotland". Scottish voters rejected independence by 55% to 45% in last September's referendum.
After the SNP won 56 of the 59 seats in Scotland in May's general election, party leader and Scottish First Minister Nicola Sturgeon stressed there was "'no second Scottish independence referendum on the immediate horizon".
In the interview with Andrew Marr, Mr Salmond said: "I think a second independence referendum is inevitable. The question of course is not the inevitability, it is the timing."
Asked about the sort of issues that could "provoke" another vote, he said: "I can see three issues which are moving things towards a second referendum, on a timescale yet to be determined.
"One is the refusal to deliver the 'vow'. The 'vow' was about home rule, devo-to-the-max, and that has not been delivered.
"The second issue is the European issue - if you had a situation where Scotland voted to stay in EU and was dragged out on the votes of the people of England.
"The third thing emerging is from the Budget and the Welfare Bill. Instead of getting devo-to-the-max we are getting austerity-to-the-max and that divergent view of what is right in social terms between Scotland and England is another thing which is moving things to another referendum."
The Scottish Conservatives accused Mr Salmond of "bullyboy tactics" on the issue of a second referendum.
Alex Johnstone MSP said: "The former first minister can moan, haggle and make all the idle threats he wants, it won't change the fact that the majority of Scots voted 'No' last September.
"Scotland has spoken. Voters rejected the break-up of the United Kingdom because they realized how bad it would be for our economy, defense and reputation abroad."
Labor's Shadow Scottish Secretary Ian Murray said the former SNP leader had his "priorities all wrong". He added: "Instead of obsessing about a re-run of a vote that took place less than a year ago, the SNP should focus on cleaning up the mess they have made of Scotland's public services."
An SNP spokesman said: "The first minister has made clear we are not planning another referendum, but equally it is not in the gift of any politician or party to rule it out indefinitely.
"The timing of any future referendum is a matter for the people of Scotland to decide - the people, not politicians, are in charge."
He added: "There is no question that the Tory government's attitude towards Scotland since the referendum will have many people questioning whether Westminster is capable of representing Scotland's interests at all."