Di Caprio in Ushuaia for the final scenes of "The Revenant"
Tuesday, July 28th 2015 - 06:21 UTC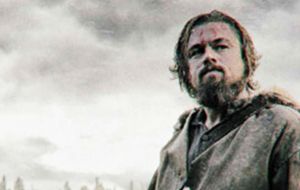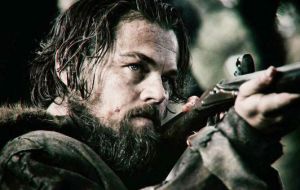 U.S. actor Leonardo Di Caprio is in far southern Argentina to shoot the final scenes of "The Revenant," directed by Mexican Alejandro Gonzalez Iñarritu, the recent winner of the Oscar for Best Picture for "Birdman."
The Hollywood star arrived in the city of Ushuaia on Sunday and will remain there for four days filming several scenes that it was not possible to shoot in Canada due to the lack of snow, local media reported on Monday. Most of the shooting for the film was done in Calgary.
In "The Revenant," DiCaprio plays Hugh Glass, a well-known U.S. explorer and fur trapper who lived from 1780 to 1833, and who - upon being attacked by a bear and abandoned by his companions - begins a dangerous expedition during winter to return to his family.
For the filming of the last scene, which is being done near the Oliva River, experts had to widen the riverbed in advance so that the takes would look "better," sources with the film crew told the daily Perfil.
The film, in which Tom Hardy, Domhnall Gleeson and Will Poulter also star, is scheduled for release in December.