Unemployment in Magallanes drops slightly to 3.8% in April/June quarter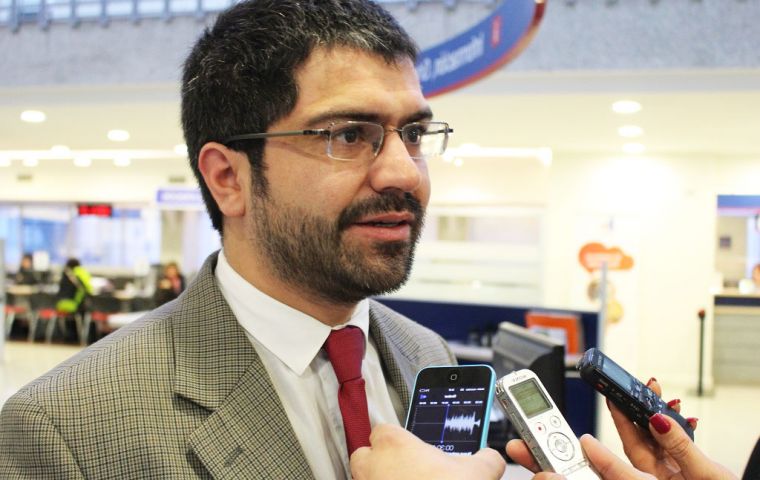 Unemployment in Magallanes region, extreme south of Chile, was 3.8% in the second quarter of the year, which represents a 1.5 percentage point increase over the last twelve months despite a slight fall of 0.2 percentage point compared to the previous quarter (March/May) of 2015, according to the latest release from the INE stats office.
"Normally unemployment in this part of the year (winter) is higher than in summer months, but it actually dropped slightly from the previous quarter which makes us feel a bit less uncomfortable", said Carlos Abarzúa head of the Labor Ministry office in Punta Arenas.
Magallanes remains as one of the Chilean regions which has the lowest unemployment. This does not mean good jobs, but there is a demand.
At national level, Chile during the second quarter registered 6.5% unemployment which is 0.1 percentage point less than the previous quarter, March/May. However over the last twelve months the percentage remains unchanged.
Abarzúa said that his office was expecting an increase over the previous quarter, "since for seasonal reasons unemployment in Magallanes can go up or slightly down, and in this case we are down from 4% in March/May to 3.8% in April/June. This also means that employment is more structural in Magallanes".
By gender, men in Magallanes have an overall unemployment rate of 3.7% which represents a 1.3 percentage point increase over a year ago, while the ladies have a rate of 4.1% equivalent to a surge of 1.8 percentage points compared to 2014.
According to INE at national level Chilean agriculture experienced a loss of 4.5% jobs (end of seasonal jobs) and domestic service was also down 3.4%, including the self employed. At the other end, education absorbed an additional 3.2% while manufacturing was up 2.2%.
However the stats office also points out that the April/June unemployment rate is the difference between the number of occupied and the overall work force which was actually down 0.1%, which meant that the number of unemployed was also lower by 0.9%.