BP halts exploration activities off Uruguay and targets lower-risk projects
Tuesday, August 4th 2015 - 10:04 UTC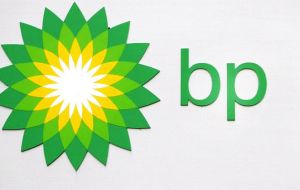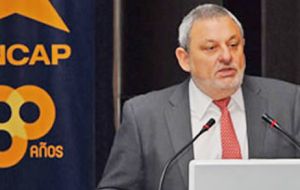 British oil major BP has halted its deepwater exploration activities off Uruguay as it prioritises lower-risk projects at a time of low international prices, an official at Uruguay's state-owned oil company Ancap said on Monday.
BP confirmed its exit from Uruguay, three years after it won rights to explore blocks 11 and 12 in Uruguay's Pelotas basin and block 6 in the Punta del Este basin. The acreage covers an area of almost 26,000 square kilometers in waters ranging from 50 to 2,000 meters deep.
"BP has other exploration projects in other parts of the world that are lower risk. In today's environment, there is a limit to investments," Hector de Santa Ana, head of Exploration and Production at Ancap told local media.
He said BP would give control of the three blocks to Ancap in October. BP holds a 100% interest in the blocks and Ancap has the right to take up to a 30% share in any discoveries.
BP's second-quarter profit slumped by nearly two-thirds as it grappled with lower oil prices. Late last month it cut its capital spending plans for the year for a second time this year to below $22 billion from $22.9 billion last year.
"BP's analysis concluded that the chances of success in identifying commercially exploitable hydrocarbons in the blocks did not compete with opportunities elsewhere in BP's global exploration portfolio" BP said in a statement.
"We will consider future opportunities in the country, if and when they arise," it said.