Repsol makes first shipment from offshore gas field in the Gulf of Venezuela
Tuesday, August 4th 2015 - 06:06 UTC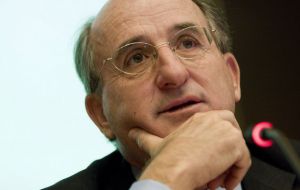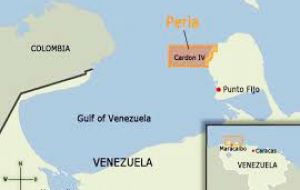 The first shipment to onshore facilities has been made from the offshore gas field discovered in 2009 in the Gulf of Venezuela by Spain's Repsol and Italy's Eni, Venezuelan officials said.President Nicolas Maduro called the arrival of the gas a "historic" event during a ceremony on Saturday to mark the completion of the first shipment.
Repsol CEO Antonio Brufau and Eni executives attended the ceremony.
The gas is being produced at the Cardon IV block, located 50 kilometers (31 miles) offshore, which is part of the Rafael Urdaneta Project.
The block has proven gas reserves of 17 trillion cubic feet (TCF).
The operating license for the gas field is held by the Cardon IV-SA joint venture, in which state-owned oil giant Petroleos de Venezuela's Pdvsa Gas unit has a 50 percent stake and Repsol and Eni hold the remaining 50 percent interest.
Four platforms are being used to produce the gas, which is transported onshore via underwater pipelines.
The natural gas will be used at petrochemical plants that produce fertilizers and to generate electricity, replacing 50,000 barrels per day (bpd) of diesel at power plants, Pdvsa Gas CEO Anton Castillo said.