Falklands-born candidate says he has sufficient credentials to be a Mercosur parliament member
Friday, August 7th 2015 - 07:54 UTC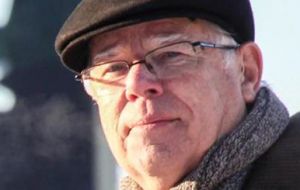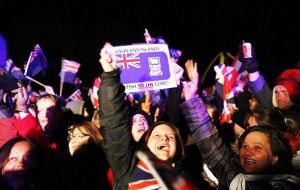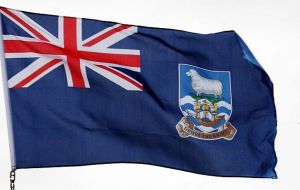 Falkland Islands born and pre-candidate for the Mercosur Parliament in representation of a Tierra del Fuego political party, Alejandro Betts, underlined his diplomatic experience in international forums and meetings with 30 presentations, including those at the annual UN Decolonization Committee or C24 in New York.
"At foreign affairs level I have been called since the eighties onwards as Argentine petitioner before the UN; I know firsthand international law, and that is why I feel that the relation between Argentina and the UK is in the process of change" said Betts interviewed by a Tierra del Fuego radio station.
Betts said that in recent years, besides the UN in New York, he has attended forums in Anguilla, Nicaragua, Fiji, Santa Lucia among other places where debates are strong "and there is a clear support for Argentina's position on the Malvinas dispute".
Betts who recently adopted Argentine nationality pointed out that there is an excellent display in support of Argentina at the Decolonization Committee, and so "if to that we add the effort we could accomplish as members of the Parlasur, (Mercosur parliament), with patience we will knock out obstacles, reverting a temporal situation of illegitimate occupation by a colonial power, until we finally reach the goal of recovering the Malvinas Islands for our country".
The Parlasur candidate who left the Falklands in 1982, after the conflict with his Argentine girlfriend leaving behind a family and pregnant wife, said that the 'self determination argument from the UK is a decoy used by the British and Islanders to elude complying what the international community is claiming with over 40 resolutions, that have overwhelming support in the UN General Assembly and another 120 from different organizations and international forums, not only at Executive level, but also parliamentary".
"UK has never been recognized with undisputed sovereignty over the Islands territory, and this is so because the sovereignty dispute continues nowadays as it did in the 19 and 20th centuries, which means it is a mere administrative power of the Islands with no legal document or rights over the Malvinas".
Finally in reference to the economic situation of the Islands, Betts said that the exploitation of resources must continue, but in a near future with an understanding, with a legal framework. "But unfailingly we must have the juridical tools through a definitive solution to the sovereignty controversy, since we need a future of peace and calm for the Malvinas".