"Malvinas March" compulsory singing after the Argentine anthem in Salta province
Friday, August 7th 2015 - 06:37 UTC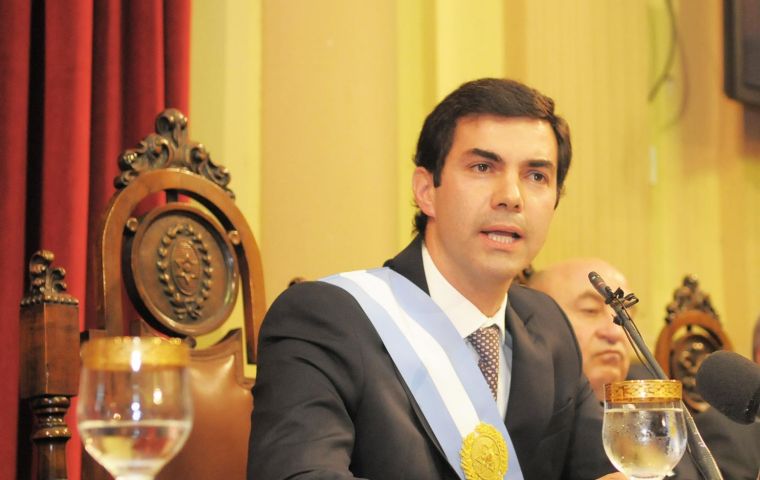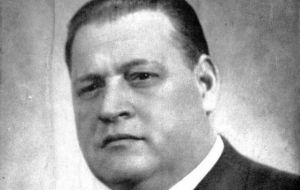 As of this week it is official in the Argentine province of Salta: after playing the Argentine national anthem, the "Malvinas March" is compulsory in all school, civilian and military events in that provincial territory. The bill approved by the provincial Senate was signed and put into effect last 30 June by governor Juan Manuel Uturbey.
The original presentation was controversial according to local media because some Salta residents felt it was forcing a point of view on history which was against the free interpretation of historical events.
This is 'mandatory patriotism'" said several Salta residents who did not agree and complained that the provincial government was wanting to impose certain feelings on individuals, and recalled how back in 1952/53 following the death of Evita Peron it was mandatory to dress in mourning.
Likewise the initiative was criticized and even ridiculed by Falkland Islanders and British citizens, basically arguing it sounded much "like an adoctrination of the masses".
However with time the issue was no longer in the headlines and the enforcement of the bill only occupied a few lines in an inside page in Salta's main daily "El Tribuno", when it was recently published.
"The Malvinas March" was composed back in 1940 by Jose Tieri and Carlos Obligado, and was the winning song of a competition organized by the Malvinas Recovery Junta, under Argentine president Roberto Marcelino Ortiz. Since then it became the official anthem.
The lyrics refer to the Malvinas landscape and scenery but above all it calls on the Argentine people not to forget the recovery of the Islands which are described as the "lost austral pearl", and "there is no more loved piece of soil in our homeland".